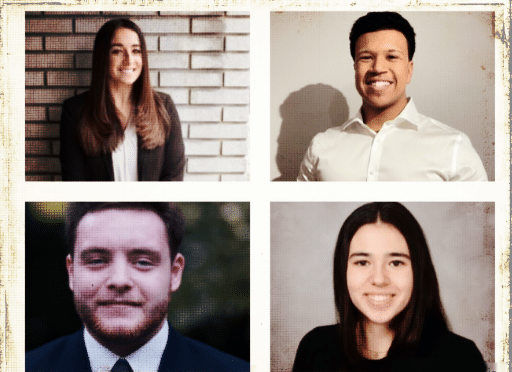 FLASH FRIDAY is a weekly content series looking at the past, present and future of capital markets trading and technology. FLASH FRIDAY is sponsored by Instinet, a Nomura company.
So far in this Flash Friday summer series, Traders Magazine has profiled young employees at NYSE, NASDAQ, Instinet and T. Rowe Price.
Today we meet with more young folks from Instinet to learn about their work experience, the best aspects of their jobs, mentors and more.
Sarah Esterow, Associate, Instinet Technology Solutions
Briefly describe your educational background and work experience to date.
I received my undergraduate degree from Lehigh University in Pennsylvania with a major in Finance. Early into my college experience, I knew that I wanted to explore a career in finance. My first position in the finance world was my internship at E*Trade during the summer entering my Junior year. After that, I began searching for roles that would let me utilize what I was studying in an environment that was very collaborative. I was fortunate to get an internship with Instinet the summer leading into my senior year of college. I was offered a role full time and joined once I graduated Lehigh. I've been with the company for three years now! I've been a part of two different teams over the course of my time with Instinet. During my first year with the firm, I was on the International Trading desk, where I learned how to trade, as well as a lot about ADRs, FX Rates, and international markets. I'm now with the Instinet Technology Solutions (ITS) team, where we deliver our trading technology and infrastructure to clients as customized software solutions for them. My past experience with the Trading team at Instinet has helped me to be effective in my new role, as I'm now better equipped to help clients use our platforms and trade efficiently.
How did you get interested in finance / financial technology?
As a Finance major in college, I wanted to apply the skills I was learning in school to the real world. While my education provided me with a great foundation, nothing has compared to the skills I've learned being on the job. I was interested in the fast-paced role of Sales & Trading and wanted to apply my people skills as I developed in my career. I was also intrigued by the increasing role that technology plays in our everyday lives. Fintech and markets are changing faster than ever and I enjoy being at a firm and in a job that is at the intersection of those changes.
What is the best aspect of your job?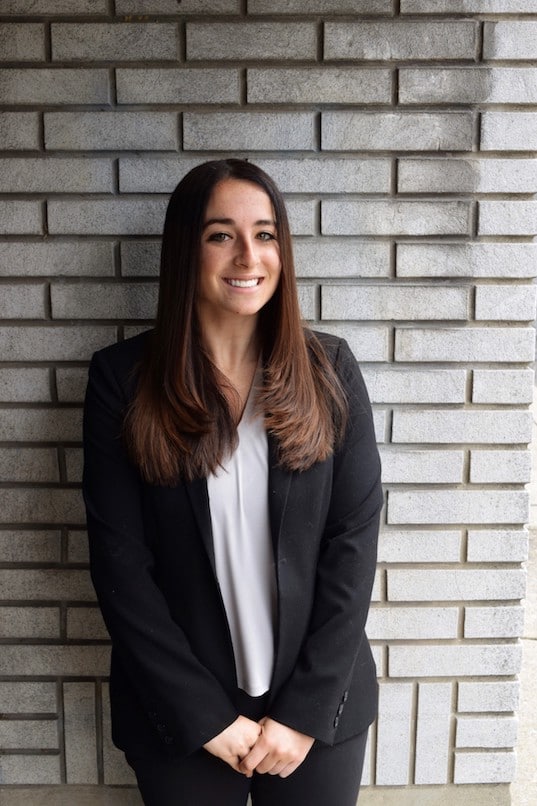 My favorite part of my job is the constant collaboration with clients and colleagues. In this industry, you always need to be on your toes and be confident. Even though we're remote due to the pandemic, I am always connected. I am constantly speaking, Zooming, e-mailing, and chatting with different people throughout my day. Whether that is with clients or teammates, my day is filled with people challenging me to be my best.
Any notable mentors, past or present, that you'd like to recognize?
I've been lucky to have had some terrific mentors this early my career. Everyone brings with them a different skillset and record of experiences that they've mastered while working in this profession. I'd like to give credit to my previous boss, Ben Barry, as well as my new boss, Brian Godek; both have really challenged me and helped me leverage their expertise in dealing with a variety of clients and product types. When I first started at Instinet, it was a steep learning curve. Jessica Marino, who sits on the International desk, taught me how to succeed as a woman on the trading floor. I also sought her advice when having some thought-provoking conversations with clients. Finally, I'd like to call out Steve Konstantellis, who has been a close confidant and mentor to me across both of the teams I have worked on. His experience in juggling many aspects of the business is always something I admire.
When you see photos of retro, in-person trading floors, say from the 1980s/90s, what are your impressions?
At first these photos may look antiquated with green-screens, huge phones and paper everywhere. But if you look closer, it is not all that different today. Trading is built on constant chatter and communication. It is just the tools that we use to communicate that have changed. However, the one thing that really strikes me as different today, is that there are many more women in the industry. As a young woman in finance, this makes me excited about the future ahead.
Erick Sicard, Client Services Intern
Briefly describe your educational background and work experience to date.
I'm currently going into my Junior. year of college at Loyola University Chicago. I went to Von Steuben High School, which is located in the north side of Chicago. My experience at school has really shown me that although we all come from different backgrounds, we're all just humans trying to be the best versions of ourselves that we can be. There's no need to try and be better than anyone else; instead, be better together. With that, we can do anything. Last summer, I interned at the Greenwood Project, a program that introduces Black and Latinx students in Chicago to careers within the financial industry. By working with them, it helped broaden my horizon within the financial industry and really opened a door to the possibilities that are available, if you are willing to work for it.
What is your role and responsibilities at Instinet?
As an intern at Instinet, I handle a large number of tasks and projects, but some of the notable ones involve sitting in on client calls and learning how the Instinet Technology Solutions (ITS) team assist clients that are onboarding to Instinet's trading software, Newport, or who need some personal demonstrations on functionality. I'm also given projects related to client data, where I work on producing graphs or help locate specific user ID's within a larger group, so that we can provide support. Additionally, I am given weekly projects that help me learn the functionality of Newport so that I can understand how to support clients when they have questions.
What is the best aspect of your job?
The best aspect of my job is that I'm involved with real work solutions. I'm not just handed busy work that gets tossed out after I complete it. The work I do for my team is meaningful and used to complete another step. Knowing that I am producing something for my firm is definitely fulfilling but another amazing aspect of my job is the exposure I get. Working on the ITS team has given me exposure to the buy and sell side industry, along with the fintech side, regarding algorithmic trading and executions.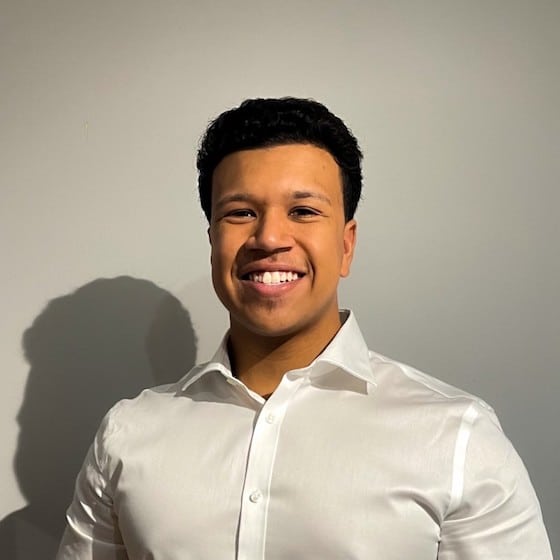 Any notable mentors, past or present, that you'd like to recognize?
I would love to recognize a dear friend of mine, Miguel Gomez over at Matrix Executions. Without him I don't know where I would be today. He is the one who introduced me to the Greenwood Project and gave me a rundown of what the financial industry has to offer. Additionally, I would like to give a huge thank you to Bevon Joseph, founder of Greenwood Project. His generosity and determination to improve the future of finance is the reason I am where I am today. He, along with the whole Greenwood staff, have always put their students first and have pushed all of us to be the best we can be.
When you see photos of retro, in-person trading floors, say from the 1980s/90s, what are your impressions?
When seeing a picture of a retro, in person 1980/90s trading floor, I instantly think of Wolf of Wall Street. Trading pink sheets, yelling at the top of your lungs and feeling the pure adrenaline of making a sale. I can hear the screams coming from the floor just by looking at the picture. A picture is worth a 1,000 words and is the perfect way to describe a picture of a 1980/90s trading floor.
Flash forward 20 years: What does your career look like?
Flash forward 20 years from now, I see myself working for an execution firm with an established book of clients, or opening a private execution firm for individuals who wish to deal directly – making a real connection to brokers, over just corporate cookie cutter firms.
Ryan Van Duren, Algorithmic Trading Intern
Briefly describe your educational background and work experience to date.
I'm currently a rising Senior at Rutgers University studying Computer Engineering. In the summer of 2020, I worked as a data scientist for the Rutgers Center for Advanced Infrastructure and Transportation. In this role, I used Python to develop software tools for use by Rutgers engineers to analyze experimental data, and by the New Jersey Department of Transportation to track infrastructure deterioration and plan future projects. In the summer of 2021, I interned with the Algorithmic Trading department at Instinet.
What is your role and responsibilities at Instinet?
I work as a developer for the Smart Order Router team within the Algorithmic Trading department. Over 10 weeks I developed and presented a Java application that was recently launched into production. The application reads incoming messages, then extracts, stores, and visualizes critical data related to internal trades or client orders. Instinet developers use the application to monitor performance, find system errors, and optimize algorithms. It's so exciting to have made a real contribution that is making a difference.
What is the best aspect of your job?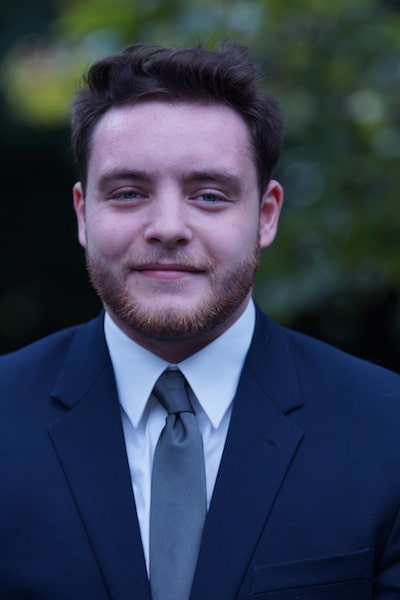 My favorite part of my job is being able to simultaneously explore my two professional interests – technology and finance. I learned an incredible amount about code development in a professional environment while being introduced to and gaining an understanding of advanced financial concepts that I would not have encountered elsewhere. Additionally, I met countless coworkers from tech and finance backgrounds who are passionate about the industry and are always willing to take time out of their day to help me learn something new.
Any notable mentors, past or present, that you'd like to recognize?
I am proud to recognize my supervisor, James Phillips, as a present mentor of great importance to my development as a programmer and as a professional. In addition to greatly expanding my technological and financial knowledge, James helped me identify my own personal strengths and weaknesses, and how to take advantage of them in my career. Though our time together has been short, his influence will have a positive impact on my technical and professional skills for years to come.
When you see photos of retro, in-person trading floors, say from the 1980s/90s, what are your impressions?
Having worked remotely, my experience in the financial industry could not be more different from the chaotic trading floors of decades past. While this chaotic environment is one I would love to experience at some point during my career, I see the contrast as a reason to be optimistic about the future of the financial industry. It demonstrates our capability to make drastic changes when necessary in order to meet the complicated demands of an ever-changing global economy.
How optimistic are you in your generation's ability to step up and lead (companies, industries, governments) when the time comes?
In our short lives, my generation has witnessed two massive global catastrophes: the great recession and the Coronavirus pandemic. We did not personally provoke or manage the response to these events, but we have watched and learned a great deal from the successes and failures of our predecessors in dealing with them. It is for this reason that I am confident in this generation's ability to make the difficult, world-altering decisions that will be required in order to prevent, and minimize the impact of similar events in the future.
Emily Nebens, Finance Summer Analyst/Intern
Briefly describe your educational background and work experience to date.
I'm currently a rising Senior in the Olin Business School at Washington University in St. Louis with an anticipated double major in Financial Engineering and Economics and Strategy. In order to get a more hands on experience with business, I participated in a variety of extra-curricular activities at Washington University. One opportunity I had was working as an economic theory research assistant for one of my professors. This experience allowed me to apply my technical skills through organizing large amounts of data, as well as, better understand how to apply economic theory to real world situations. This summer, I had the opportunity to intern for Instinet as a Finance Summer Analyst. During that time, I was able to learn about the financial markets, as well as Instinet specific teams and systems.
How did you get interested in finance / financial technology?
I've always loved math and wanted to go into business, so I applied to the Olin business school at Washington University in St. Louis, I thought the most interesting way for me to use my analytical skills was through finance. When I found the Financial Engineering major and learned more about what financial technology was, I realized how interesting it is to use technology to bring greater efficiency to the financial markets and knew that was something I wanted to pursue.
What were your role and responsibilities at Instinet?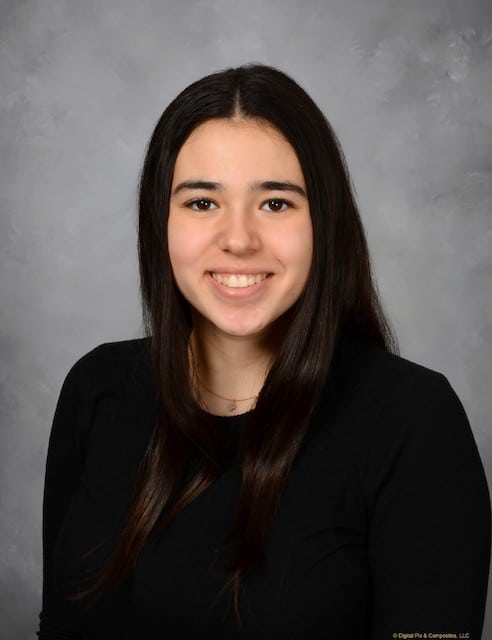 Over the course of the summer, I mainly worked on automating a few of Instinet's internal systems. For example, I worked on Broker Neutral Automation which helped to automate Instinet's billing process. In addition to this bigger project, I was able to help the finance team with the month end PNL, refreshing Daily Revenue reports and uploading monthly Profitability reports.
What is the best aspect of your job?
The best aspect of my job is the ability it gives me to learn something new every day. Fintech is a fast paced and innovative field. Throughout the summer, Instinet held a variety of info sessions for the interns. Not only did the sessions provide insight into all the different teams at Instinet, but they also allowed connections to be formed and advice to be given. In addition, the encouragement and helpfulness of everyone at Instinet made learning about the company and the business world so much easier.
When you see photos of retro, in-person trading floors, say from the 1980s/90s, what are your impressions?
At the beginning of the summer, Instinet sent their interns a book that they created which celebrated Instinet's Fiftieth anniversary, called Fintech at Fifty. Through this book I was able to learn more about the trading process through the years and Instinet's role as the pioneer of electronic trading in 1969. It's interesting to me to see how technology has been evolving the trading environment and how fast the technology has developed. Looking at the 1980s/90s trading floor I notice that there are computers, but that they weren't nearly as powerful as what we use today. Although those computers were very innovative and practical at the time, now that setup seems impractical and inefficient. It's crazy to think how much trading and Fintech will develop in another 50 years from now.