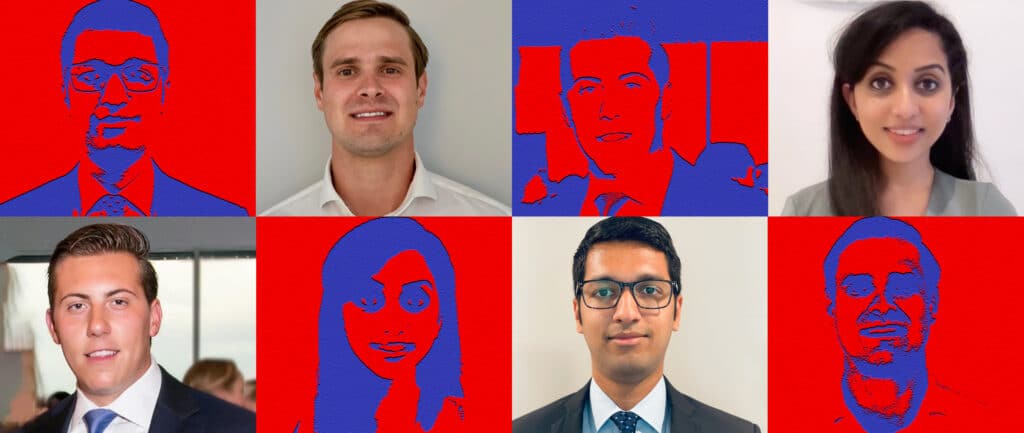 FLASH FRIDAY is a weekly content series looking at the past, present and future of capital markets trading and technology. FLASH FRIDAY is sponsored by Instinet, a Nomura company.
As the description states, Flash Friday is about the past, present and future of capital markets trading and technology.
Flash Friday, which in fact used to be called Flashback Friday, covers the past pretty well. That's in large part due to rich digital and print archives of Traders Magazine that can be mined for story ideas. It's always interesting to catch up with a buy-side trader or an ATS executive or a former STA Chairman who was quoted in Traders 20 or 25 years ago, to see what they're up to today.
But the past is the past. What of the future, the younger generation? You know, the women and men who may have been in preschool or not even born yet when Traders Magazine print edition was in its heyday.
In this first of a multi-part series, we Flash Forward to meet the people who represent the future of capital markets trading and technology.
We start with Instinet.
Ashwitha Bingumalla, Associate, Global Product Strategy
Briefly describe your educational background and work experience to date.
I graduated from Imperial College London with a degree in Computer Science. My undergraduate studies helped me gain a broad technical knowledge and increase automation in the Algorithmic Trading space at Credit Suisse and at Instinet. As a Technical Business Analyst, I have worked on regulatory projects related to MiFID II and Brexit but also had the opportunity to work on some more strategic initiatives such as enhancing Instinet's Analytics Suite and Execution Management System.
How did you get interested in finance / financial technology?
I was first exposed to the world of Finance during my time at Secondary School. I had the pleasure of speaking to some representatives from Morgan Stanley and was then selected to attend their exclusive three-day event for women looking to enter the industry. This experience was the stepping stone into my career within Finance. The growing regulatory environment shaping the financial industry has posed a number of challenges for firms and in order to stay competitive, technology is often sought as the best solution. I really enjoy working in a fast-paced environment and having seen the prevalence and role technology plays within this industry, I hope to continue and manage this technological shift successfully.
What is the best aspect of your job?
Working as part of a global team and on a number of different projects has really tested my ability to deliver promising results to internal stakeholders and external clients. The fact that I get to work with people in New York, Los Angeles and Hong Kong in an Agile fashion has really helped Instinet with their throughput and time to market.
Flash forward 20 years: what does the finance/fintech industry look like?
Financial markets are currently seeing a good deal of disruption and innovation. The use of AI and Machine Learning is continuing to grow within this industry and being able to predict future events through the use of these technologies will soon become available to individuals rather than just corporate investors. Having virtual portfolio managers and removing human input from decision making might become the norm in the next 20 years. Another notable technology is 'Blockchain'. In the long run Blockchain could completely alter capital markets by facilitating more effective regulation and also establishing digital identities.
How optimistic are you in your generation's ability to step up and lead (companies, industries, governments) when the time comes?
I think that corporate responsibility will be the focus of this generation. Being able to lead a company and also considering what they're trying to build for a society will become a common discussion topic in the boardroom. A business must have purpose beyond profit and having a socially responsible mission statement should be distilled in everything that a company does. There has been a boom in augmenting ESG factors within traditional financial analysis and I am very optimistic of this change.
Ralph DiSpigna, Vice President, Derivatives Sales Desk
Briefly describe your educational background and work experience to date.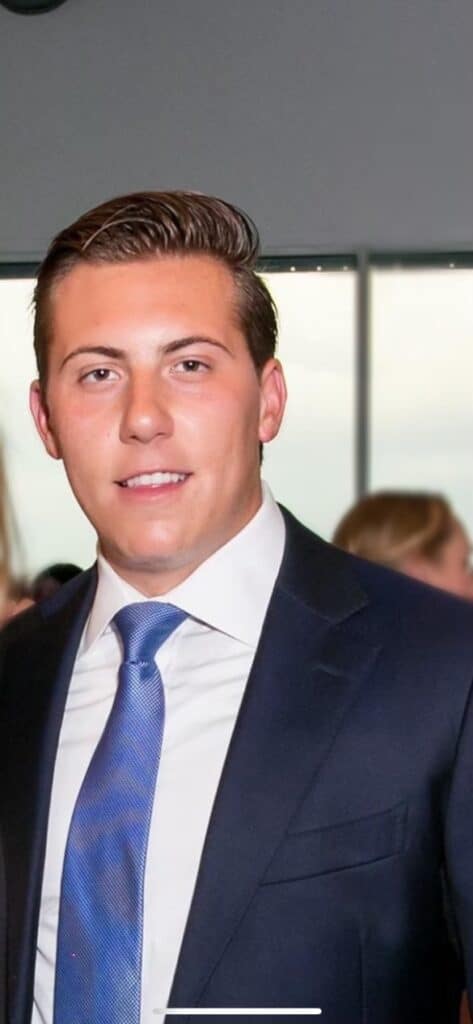 After graduating from Fairfield University in 2016 with a Bachelor's Degree in Finance, I was offered an Analyst position with Instinet. Prior to joining, I completed a summer internship on an equity sales desk with Rafferty Capital Markets, and Instinet, before joining full time.
What is your role and responsibilities at Instinet?
I'm currently a VP on the Derivatives / Broker Dealer Sales desk. We work with all of Instinet's US Options clients, as well as Broker Dealer clients who are trading equities into our US Options Algo suite.
What is the best aspect of your job?
Instinet has allowed me to take on responsibility and challenges early in my career. I've been able to learn from the other people in the firm, and their willingness to help and teach is motivating.
When you see photos of retro, in-person trading floors, say from the 1980s/90s, what are your impressions?
Having been to the floor of the NYSE and hearing some of the stories the folks that still work there have told, it makes me think the energy and excitement that the floor had would have been a working environment that fits my personality well.
Flash forward 20 years: What does your career look like?
I hope to still be in this industry. With everything Fintech firms are doing, from tech innovations, to ESG investing, I'd love to be a part of it all.
Aaron Fernandes, Vice President, Quantitative Strategist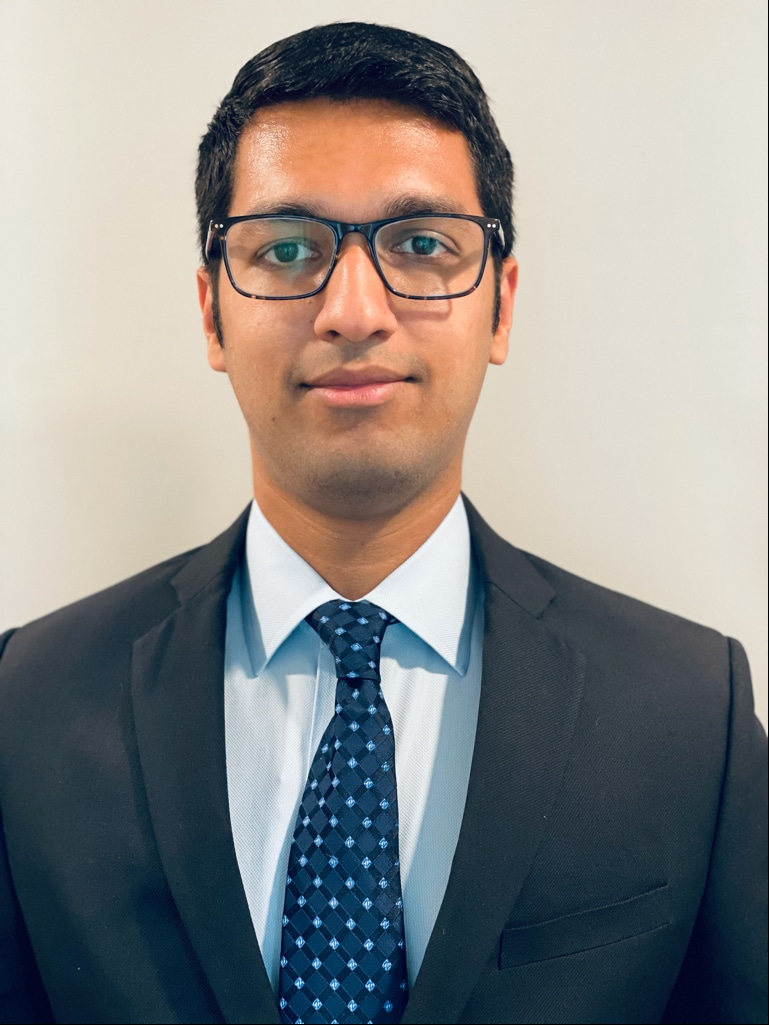 Briefly describe your educational background and work experience to date.
I graduated from the University of Mumbai, India with a Bachelor's degree in Electronics and Telecommunication. I then went on to complete my Masters in Computer Engineering from Columbia University in New York City. My career first began at a technology company that dealt in access control and monetization of scholarly journals and e-content. That experience bolstered my computer science fundamentals before moving into the finance industry, where I had the opportunity to work on electronic trading systems.
How did you get interested in finance / financial technology?
As a teenager, the financial markets captivated me and I found the fast pace very engaging, so I made the switch from the technology industry to finance. The world of financial markets had always been interesting and intellectually challenging to me, right from my undergrad days when I traded stocks with my allowance.
What is your role and responsibilities at Instinet?
My current role, as a Quantitative Strategist, is a very versatile and continuously evolving one in the Quantitative Trading and Strategy (QTS) team at Instinet. I have built data pipelines and Transaction Cost Analyses Frameworks for the QTS team, worked on research projects, designed and built models for our algorithmic and smart order routing systems, interfaced with traders and clients to provide knowledge of our Algorithmic and SOR products, analyzed data to enhance performance of our products or customize strategies to a certain client's order flow, while at the same time procured in-depth knowledge of the various aspects of the US and Canadian Markets.
What is the best aspect of your job?
One aspect of my job that I really like is that I get to work with a very smart team of co-workers, who are great to work with and learn from. I would say that the best aspect has been the ability to make a positive impact not only on a product level, but also with people and relationships, and that has been a very satisfying experience. I am a people person and I strongly believe that communication is key to everything that we undertake in our personal and professional lives.
Any notable mentors that you'd like to recognize?
I am very proud to recognize my supervisor, Brian Bulthuis, as my mentor. Few people find such good mentors and I'm grateful and glad that I have found this in Brian. I have learned a tremendous amount from him on multiple levels and varied aspects in a short duration. He has helped me recognize my strengths and put them to use to make a positive impact. He has also given me the freedom to learn, work and grow at the same time.
Flash forward 20 years: What does your career look like?
I am working toward a five-year goal of becoming an expert in the algorithmic trading space so that when the opportunity arises, I am ready to take on a much larger role and make my mark. I'd like to be synonymous with the algorithmic trading space. 
Daniel Martucci, Vice President, Head of Americas Equity Index Analysis
Briefly describe your educational background and work experience to date.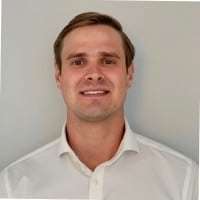 I received my Bachelor's degree from Colgate University in 2017 with a double major in History and Geography. I was fortunate enough to land an internship at Instinet between my junior and senior years, and was offered a full-time position with the Global Program Trading team upon graduation. I've worn many hats on the PT desk at Instinet over the past 4+ years: I started off backing up accounts and helping with sales coverage. I then transitioned to a more trading-focused role within the team, and ultimately took over the Americas equity index product about two years ago and have been in that seat ever since.
How did you get interested in finance?
I have always been intrigued by finance, but until college I did not know enough about the field to definitively say that I wanted to pursue it as a career. That changed during the summer between my sophomore and junior years at Colgate when I attended the Tuck Bridge summer program at Dartmouth. I learned a lot about the various areas of finance and business during that program and had opportunities to network with people in the field. After that summer, I decided to apply for a finance internship the following year and landed at Instinet. Within a week or so on the trading floor, I was hooked. The fast-paced environment and comradery of the desk was intoxicating; no one day was like another and you had to solve problems and think on your feet in real time, every single day.
Describe your current role/responsibilities at Instinet?
My current role is Head of Americas Equity Index Analysis. I conduct and publish analysis around the various major equity indices. That analysis ranges from M&A events and their index implications to projections and detailed reports around the quarterly (or semi-annual / annual) rebalances. 
Any notable mentors, past or present, that you'd like to recognize? 
I certainly would not be where I am today without my team and the great people at Instinet. When it comes to mentorship, though, two people have played a particularly large role in my career development. Larry Weiss (Head of Trading) and Bill O'Brien (Head of Program Trading) have been truly instrumental thus far in my career and I will be forever grateful for the time and effort they have spent teaching me the business, and helping me grow over the last four years.
Flash forward 20 years: what does the finance/fintech industry look like? 
In 20 years, I think the finance/fintech industry will undergo significant changes in all facets of the job. Automation will continue to grow, technology will continue to get better and the result will ultimately lead to an increase in speed and transparency around transactions.