There is a growing need in the market for solutions that streamline operational efficiencies and drive scale, according to Mark Evans, CEO of Confluence.
Our behaviors in a market are dictated by the ultimate owner, and we live in a time where the way we understand what we own is changing very quickly, he said.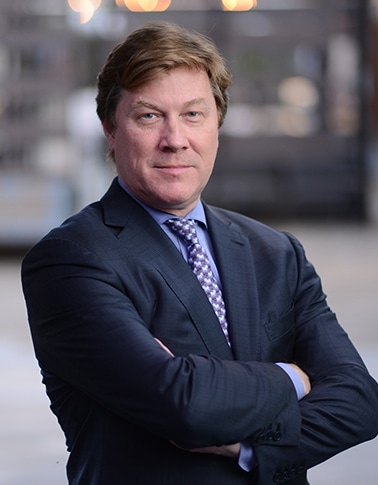 "The way we understand why we own it, or why we're happy we own it, or why we're sad we own it – is changing very quickly," he told Traders Magazine.
He added that the technology that's underneath all that is extraordinary: "Our commitment is to try to demonstrate to the market why they continue to need for us to be more responsive and nimble."
Technologically speaking people have a very personal experience with the way they understand an investment, he said.
Evans added that asset managers need the tools that as easily as possible and as quickly as possible express that in a way that's meaningful to their clients.
"We want to be part of the systems that help asset managers understand that," he said.
Evans believes that with Confluence's latest acquisitions, they will be able to offer clients greater operational efficiency.
"Our aspirations are always to remove as many roadblocks as possible from the ability to move and enhance information," he said.
Last week, Confluence announced its acquisition of Investment Metrics, a provider of investment analytics, reporting, data and research solutions, for $500m.
Investment Metrics empowers institutional investment allocators, asset owners and asset managers with reporting and analytical research solutions that are foundational to the institutional investment ecosystem.
With this acquisition, Confluence is aiming to advance its portfolio analytics offering and expand its reach into the asset owner and asset allocator markets.
"We're moving more firmly into the asset owner space, but also to the institutional investment allocators," Evans said.
In addition, on November 9, Confluence said it agreed to acquire Compliance Solutions Strategies, a RegTech company providing technology-driven solutions that enable financial services firms to meet regulatory compliance requirements.
"We see tremendous demand in this space as global regulators continue to refine and expand compliance and reporting obligations, furthering the need in the market for technology that streamlines operational efficiencies and drives scale," Evans said.
Confluence is backed by Clearlake Capital Group and TA Associates on both transactions, which are expected to close in the fourth quarter of 2021.
Evans thinks that the growth opportunities in the institutional investment space are going to come around innovation, adding that there is a bit of a desynchronization between the different parts of the ecosystem.
"There's an opportunity to elevate and grow the degree to which we can examine things in a more profound and more precise way, he told Traders Magazine.
He said ESG is a perfect example of just where the dialogue isn't necessarily synchronized, the way the different constituents think about it or talk about it or visualize it isn't consistent and not necessarily being addressed.
Evans said that from a technological perspective the challenges are around building systems that allow for innovation to fit in, and accommodating the duality of correctness and rightness and precision with innovation.
"I think this acquisition is a step along the way. It's about understanding and participating in that full ecosystem. But it's also architecting systems that allow for that," he said.
Confluence works with asset managers and service providers to automate business processes across the front, middle and back office.
In June, the firm signed a definitive agreement for Clearlake Capital Group, to acquire the company from TA Associates.
With the support of its new equity investor Clearlake, Confluence will further accelerate its ongoing global expansion.
"We have a great partnership with Clearlake. They have positioned themselves to help us. The ambitions are bigger than two acquisitions and they're giving us a lot of support," Evans said.
Going forward there will be "more thoughtful acquisitions, more thoughtful partnerships, and more thoughtful conversations," he added.