Dark pool operators have few qualms with a rule proposed by the Financial Industry Regulatory Authority that would require the brokers to report their volume data for publication.
Speaking at a recent industry conference, an executive with one of the largest dark pool operators noted that his firm was in favor of the transparency into dark pool operations that any disclosure would bring.
We want that information out there, Bill White, Barclays head of equities electronic trading, told attendees this month at the Investment Company Institutes annual market structure conference. We want it disclosed.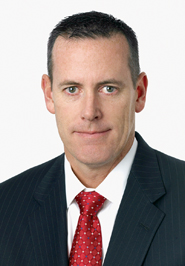 Barclays operates the second largest dark pool after Credit Suisse and already publishes its trade data on Bloomberg every 10 minutes, according to White.
Under FINRAs rule proposal, operators of registered alternative trading systems-also known as dark pools-would be required to report to FINRA on a weekly basis the volume of every security they trade. FINRA would then publish that data on a delayed basis on its website. For larger stocks, it would report the data after a two-week delay. For smaller stocks, it would report the data after a four-week delay.
Behind the rule, FINRA told the Securities and Exchange Commission in a filing, is a need to better police the SECs Regulation ATS which requires ATS operators to publish the quotes in any security once it reaches 5 percent of the total. Also, FINRA beleives that publicly disseminating the ATS trading data for equity securities will provide enhanced transparency and understanding into trading activity by ATSs in the over-the-counter market.
FINRA is proposing the relatively lengthy reporting delays so as not to jeopardize the economics of an ongoing trade by prematurely leaking sensitive information. In its filing, the regulatory body indicates the durations of the delay periods are subject to change.
White is in favor of even briefer delays. I was fine with real-time, the Barclays official said at the ICI confab.
An operator of a competing dark pool is more circumspect. John Donahue, head of equity at Fidelity Capital Markets which operates the CrossStream dark pool, told Traders Magazine that his firm was also in favor of FINRAs rule proposal, but added we want to make sure that in a low ADV small or mid-cap name that the distribution of trade data doesnt necessarily harm the ability of the user to continue to find and source liquidity.
Donahue noted that some trades in a really thin small or mid-cap name take between four and eight weeks to complete. The last thing you want to do is to have the distribution of that data adversely affect the ability of the money manager to continue with that trade, Donahue explained.
Dark pool volume data has been available in the aggregate for a few years, published monthly by Rosenblatt Securities and Tabb Group. Most brokers voluntarily submit their data to the two compliers although Credit Suisse stopped doing so earlier this year.
I support the mandated transparency, Joe Gawronski, Rosenblatts president and chief operating officer, told ICI conference-goers. Although the dark pool report we have been publishing has helped our business, the regulators ought to be doing it. It was a great opportunity for us, but we are happy that FINRA is filling in. We will continue to offer analysis.