Aaron Kaplan, founder and co-chief of Prometheum, said FINRA's approval of its broker-dealer subsidiary to operate an alternative trading system for institutional and retail investors to trade digital assets is a major step forward in allowing digital securities to go mainstream.
FINRA, the US regulator, approved Prometheum Ember ATS (PEATS), to become a member and to operate its ATS which will allow accredited and non-accredited investors to trade digital asset securities. The US Securities and Exchange Commission also has to approve the ATS before it can launch, which could potentially be in the fourth quarter of this year.
Prometheum was founded in 2017 by a group of Wall Street attorneys as a blockchain-focused company to build an end-to-end ecosystem for the trading of digital asset securities.
Kaplan told Markets Media: "We believe that we are one of the first, if not the first, ATSs that will be allowed to accept retail investors. We see this as a major step forward for the industry as a whole as it is the transition to allowing the retail public to invest in digital asset securities."
PEATS automates Know-Your-Customer and Anti-Money Laundering requirements and integrates traditional and blockchain technology with on-chain custody and settlement provided by Anchorage Digital Bank, the first federally chartered digital bank.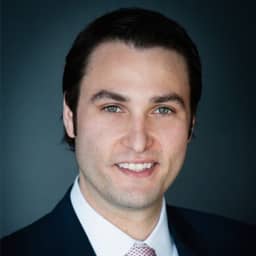 "We see this as just the beginning because it is the dawn of public market infrastructure for digital assets," added Kaplan. "This will be a game changer."
He continued that Prometheum hopes that other venues will receive regulatory approval for trading digital assets which will be beneficial for the industry and grow the entire market.
"I think this might be the beginning of the development of a national market system for digital assets in the United States," he added.
Kaplan also predicted that there will be more participation from traditional financial institutions in developing the new infrastructure and market centres.
"That is where Prometheum is well positioned and we are very much looking forward to it," Kaplan added.
Regulation
Prometheum was founded with the thesis that federal securities laws would provide the best framework for regulating digital assets.
Kaplan said: "I think the winds have changed. You are going to see more digital asset activities, processes and participants come under the purview of the SEC. We believe that Prometheum is well positioned as federal securities laws are increasingly enforced."
In addition, Prometheum recently hired Rosemarie Fanelli as chief regulatory officer. She was previously senior Advisor to FINRA's department of member supervision and member of the the Digital Policy Group whose primary purpose is to address policy issues concerning digital assets.
On 9 August 2021 the SEC announced that Poloniex has agreed to pay more than $10m to settle charges for operating an unregistered online digital asset exchange. According to the SEC's order, the Poloniex trading platform met the criteria of an "exchange" as defined by the securities laws because the trading platform provided the non-discretionary means for trade orders to interact and execute through the combined use of the Poloniex website, an order book, and the Poloniex trading engine.
In addition on 10 August 2021 the CFTC entered a consent order against five companies charged with operating BitMEX which requires the cryptocurrency derivatives trading platform to pay a $100m civil monetary penalty for illegally operating a cryptocurrency trading platform and anti-money laundering violations.