Things are afoot at Citi in its electronic platforms. Sandeep Arora has been asked to lead a project across the Institutional Clients Group – focusing on developing a unified approach to delivering and building the best client digital experiences, across all product lines and all channels, with a priority focus on corporate clients. The investment, the broker said, reflects its commitment to strengthening client digital experiences and electronic offerings.
According to Paco Ybarra, the project will include developing an end-to-end strategy and execution for ICG electronic platforms, including content, analytics, transactions and post-transaction services. In this capacity, Arora will establish and chair a senior steering committee. The heads of electronic platforms for each business will sit on this committee, along with Emily Turner, Head of ICG Innovation and Business Development, to ensure we have a cross-ICG strategy and look at our efforts from a client perspective for corporates, investors and individuals.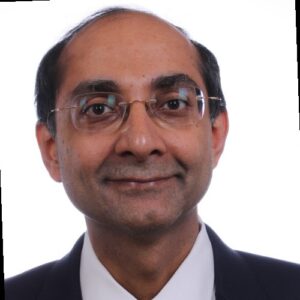 For the purposes of the project, Arora will report directly to Ybarra. He will also continue to manage the M&SS FinTech investment portfolio.
If you have a new job or promotion to report, let me know at jdantona@marketsmedia.com
Schroders landed Hugo Squire, who joins as Credit Fund Manager, to its fixed income team to further strengthen its high yield capabilities. Squire joined from Muzinich & Co, where he was a Credit Portfolio Manager specializing in high yield strategies having joined the investment firm in 2013. Prior to this he has held roles at Sociétié Générale and Macquarie and has over ten years' industry experience. He will be based in London and report into Julien Houdain, Deputy Head of Credit for Europe.
Bill Karsh was named chief executive officer and President of Coinsquare Securities. He was already CEO and President of parent Coinsquare since last July. Prior to that he was vice President of OTC Markets Group where he was charged with Sales and Corporate Services. Before that he was a Special Advisor at the National Stock Exchange and earlier in his career was Chief Operating Officer at Direct Edge Exchange and Chief Executive Officer of Direct Edge ECN and Managing Director of Knight Trading Group.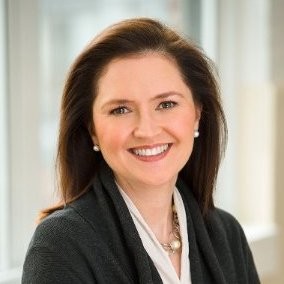 Hot on the heels of winning Best New Product at the Markets Media 2020 Market Choice Awards, Tradeweb has snagged Lisa Schirf as its new Head of Data Strategy after a brief gardening leave. She previous worked at Citadel a its Chief Operating Officer, Data Strategies Group and AI Research for two years. Prior to that she worked at Nasdaq as Head of Business Development, Global Information Services. She began her career on Wall Street back in 1995 at CDC Capital as a Vice President and Fixed Income Portfolio Manager.
Causality Link, an AI-driven investment technology provider, has just announced the addition of veteran buy-side executive, Antoine Mallard as Vice President of Portfolio Management. Mallard Antoine brings over 20 years of experience from highly-regarded firms, such as Credit Suisse, D'Alembert Capital and Concordia Advisors. He'll be helping Causality Link further grow the business and develop the platform.
oneZero Financial Systems, a multi-asset enterprise financial services technology solutions provider, announced that Fraser McHardy has joined the company as Chief Financial Officer. McHardy's experience includes prior financial leadership roles at State Street Corporation where he was CFO for the Global Markets, Global Exchange and CRD business units, which included the FX technology platforms Currenex and FX Connect. Prior to State Street, he held senior financial positions at BNY Mellon, Bank of Scotland and Deloitte.
Lyrical Partners, a New York based investment firm, hired industry veteran S. Fitzgerald Haney as Managing Director, Institutional Sales and Client Relations. Haney brings over twenty-five years of executive leadership and communication experience to Lyrical. He has served as Head of Business Development & Client Service, EMEA, at Pzena Investment Management, a value equity manager, and as Head of Strategic Development for Viola, Israel's largest technology-focused investment group.
The Trade reported Warren Barkley landed at buy-side data aggregation and portfolio reporting specialist Clearwater Analytics as its new chief technology officer. Barkley is a  senior machine learning expert who hails from Amazon Web Services, where he launched several public services with a particular focus on cloud computing solutions.
Hong Kong Exchanges and Clearing Limited (HKEX) announced a number of new senior appointments:
Stephanie Lau, currently Senior Vice President, Listed Issuer Regulation, has been appointed Managing Director, Co-Head of IPO Vetting. Lau will have oversight of all HKEX issuer listing applications. She is a qualified as a lawyer in Hong Kong, as well as in England and Wales, and has 20 years of experience in corporate finance and listing related matters. Lau will report to Bonnie Y Chan, Head of Listing.
In addition, Katherine Ng, Managing Director, Listing, has been appointed Chief Operating Officer, Listing. In her new role, she will continue to lead Listing's Policy and Secretariat Services department, and will report to Bonnie Y Chan, Head of Listing.
Grace Hui, currently Chief Operating Officer, Listing, will move to HKEX's Markets Division to take on a new role, as Managing Director, Head of Green and Sustainable Finance. She will explore the creation of commercial propositions to facilitate sustainable financing for environmentally-aligned organizations. Ms Hui will report to Wilfred Yiu, Head of Markets.
Sandra Boss stepped down from the Prudential Regulation Committee and the RTGS renewal team and joined BlackRock.
Trade surveillance and risk management software provider Eventus Systems has named Perry Barth as its new chief financial officer, Dan Burton as vice president of engineering, Nolan Schiff as director of relationship management and Sharad Kumar as sales engineer. Barth and Burton will be based in Austin, Texas, reporting to Eventus CEO Travis Schwab. Schiff and Kumar will operate out of Chicago, reporting respectively to Jeff Bell, Eventus president, and Scott Schroeder, global head of sales.
JonesTrading Institutional Services announced that it has named Andrew Volz as Chief Operating Officer, to oversee the global operations of the firm, across all divisions. As Chief Operating Officer, Volz is responsible for the daily global operations of JonesTrading's businesses and will work closely with the Executive Committee and Board of Directors on strategy for continued growth. Volz joined the firm in 2016, and spearheaded the firm's successful moves into Prime Services and Outsourced Trading. Prior to joining JonesTrading he was Director, Prime Brokerage Sales at Wells Fargo Securities. He served as Vice-President, Product Specialist at Merlin Securities. He also held vice-presidencies at Revel and Nirvana solutions. He reports to Alan Hill, JonesTrading's CEO.