Membership has its privileges.
With over 45 different public exchanges and other trading revenues operating in the US market, how can a new entrant gain traction?
Members Exchange, run by market veteran Jonathan Kellner, started with the backing of high-powered and notable member investors such as Citadel Securities, Bank of America, Charles Schwab, Goldman Sachs, Fidelity and Virtu Financial, to name a few. All of them want what Kellner wants – to offer the marketplace a place to trade that would maximize market transparency and efficiency, while keeping costs – such as data and connectivity fees – low.
"We were founded to provide an exchange for all to put pressure on fees and innovate via cutting edge technology," Kellner said in an interview with Traders Magazine editor John D'Antona Jr.  "In taking that mandate, we pushed forward to leverage the latest technology out there to produce an exchange with a low-cost footprint and pass those cost savings along to our members. The goal was to improve interactions on a lit exchange for our members and get them to be as optimal as they can."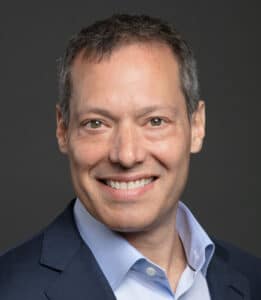 The first way MEMX and Kellner look to do this is via advanced technology. One way MEMX looks to do this is by leveraging the most current technology – whether it be the Cloud, servers or something else – the notion is to streamline costs along the whole execution process and pass them along. For example, MEMX data-centric model levers server hardware technology by placing between 76 to 80 servers on a single rack in a condensed space at a data center, compared to the multiple racks used by other older and more established players.
"We think this (single rack concept) is unique at this time," Kellner said. "We are architecting today like this. It gives us a lower cost footprint and with a single rack it  eliminates hops between servers. This leads to fewer points of failure. Also, fewer hops from the customer to our matching engine makes the process more efficient too."
Then there is the Cloud.
"The Cloud is not the centerpiece of our data-centric model," Kellner began. "But we use the Cloud to  leverage cloud-based constructs and distribution methods to provide our data to members easier. In this whole pandemic, our design of levering the cloud benefited from our ability to work remotely. Over time, the industry will hopefully see the benefits of levering cloud technologies and might adapt as well."
MEMX has stated it would use modern technology created by Amazon, Google, and Microsoft and employ 25 Gigabit Ethernet (25GbE) which will lead to lower industry costs by significantly increasing density while reducing the physical and power footprint. Moving to 25GbE dovetails with infrastructure provider roadmaps and delivers 2.5 times the bandwidth of 10GbE at under 1.5 times the cost, he explained.
Kellner said the Cloud and the aforementioned technologies have all assisted MEMX in keeping to a 2020 launch date despite the ongoing COVID-19 pandemic. The official opening of MEMX is now September 4th, pushed from an original date of July 24th. One such delaying factor was actually getting access into data centers to examine hardware, test linkages and build, but with the assistance of data vendors who did have more immediate access, MEMX vicariously was able to build and test its systems with minimal delays.
"COVID has presented its challenges but we were designed from       scratch to operate remotely," Kellner told Traders Magazine. "Using sharing tools and technology we conducted our BCP test remotely on March 11 and everything worked fine. From that point on, we all stayed home and kept working."
But that doesn't mean it has been easy. Kellner recounted that technologists using a whiteboard and marker wasn't easily duplicated but forced the MEMX team to become highly flexible, mobile, digital and adaptable. It was this adaptability, he added, that has become the hallmark and philosophy of MEMX.
"Of all the things we've faced, the pandemic was the biggest challenge," Kellner said. "We started to onboard some members at the beginning of the pandemic but decided it was more prudent to wait. But after about 2 or 3 weeks we moved forward again but it wasn't always smooth sailing."
And while MEMX and the rest of the world hope for resurgence in COVID-19, Kellner said his team has tried to do everything to prepare themselves for another potential "shelter in place" order. But he concedes there is no foolproof way to completely insulate MEMX from future delays. But that is not to stay MEMX isn't prepared.
"All the work in data centers is almost done but we've ordered extra hardware from our supply chains, just in case," Kellner said. "We have two teams ready to get the exchange launched and a plan to re- enter our offices. But if that is not possible, then we have also planned to launch remotely."
Remotely or not, MEMX will launch. And the trading markets will get yet another stock exchange, which Kellner says, is needed and wanted.
"Probably the easiest answer to the fragmentation argument is that the member community wants it," Kellner said. "There is a need for competition in the exchange space. All members are supportive and excited about what we bring to the table. The lit exchange flows act as an oligopoly, so competition in fees and technological innovation outweighs the argument that one more exchange adds to market fragmentation."
And speaking of data, a current market flashpoint, Kellner said MEMX plans to offer and publish its data – top of book, depth and last sale – initially for free to the Securities Information Processor. Connectivity will be also be free at first. MEMX will not charge for its direct feeds initially; they will provide their data to the SIP, and then collect SIP fees as people are charged.
"We will charge something for proprietary data and connectivity eventually but we will be as transparent as possible about our fees," Kellner said. "Our low-cost footprint will eventually allow us to charge a reasonable fee for market data. We are just trying to simplify the market and level the playing field. We want to get the data out to as many people as we can and be an exchange for all."