IEX hooked a major senior sell-side executive this week as it looks to bolster its trading business and volumes.
Daniel Ciment, formerly of JP Morgan and was named the new Chief Operating Officer for the upstart exchange.
Ciment, who will be joining IEX in July, was unavailable to comment on his hire or for any story according to a spokesperson at IEX, but it appears to be the bourse's way of capitalizing on the JP Morgan alumni's pedigree and experience.
Prior to IEX, Ciment was an electronic trading star at JP Morgan, where upon his arrival in 2010 with Frank Troise, now at PICO, helped build the bank a world-class electronic trading desk with a full palette of algorithms, smart order-router technology and post-trade analytics. The pair worked tirelessly over the next four years to get the bank competitive with its bulge bracket brothers. Ciment, Americas Head, electronic trading solutions, along with Troise who was Global Head, Electronic Client Solutions, spoke exclusively at the time with Traders Magazine and got the bank into the electronic trading game and league tables for its dark pool
When Troise left for ITG and later PICO, Ciment remained at the bank until IEX courted him away for their vacant COO position as John Schwall, Co-Founder and then Chief Operating Officer, announced his retirement from IEX by the end of 2019. Ciment's responsibilities which include overseeing market operations, information security, and quality assurance were picked up by IEX's existing leadership team, including Ronan Ryan, Co-Founder and President; Rob Park, Co-Founder and Chief Technology Officer; and Sara Furber, Chief Financial Officer.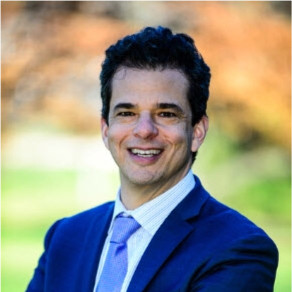 With Ciment in place, IEX can now focus on the ultra-competitive equities market and leverage his deep market structure expertise and strong relationships and reputation with buy-side customers knowledge to maximize order flow and executions. And IEX will need Ciment and his expertise as the firm decided in late November of 2019 to exit the listings business and focus on its core strengths – one of which is trading.
"As 45 exchanges and ATS' battle it out daily for trading order flow," Ciment's arrival should be welcome, began Brad Bailey, capital markets analsyts at CELENT. "The path to winning market share requires levers to get liquidity providers and takers the right combination of marketplace, market structure, order types, network, liquidity, data, services, and marketing. A person like Ciment, with strong e-trading bona fides can push and pull several of these levers. I would guess offering significant choice in how market participants engage at the exchange will be the route to potential market share gains."
As of June 9th, IEX said it executed 251,747,249 shares single counted and had a market share of 1.790%.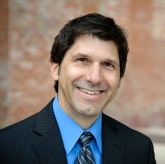 Tim Quast, President at ModernNetworks IR , a market structure and analytics consultancy, told Traders Magazine that IEX for years concentrated on personnel who might drive penetration of the listings business. ModernNetworks says it encouraged IEX to focus on dual-listing, not primary listing, build up a couple hundred of those, and then shift to converting them. But that was not to be.
"This hire (Ciment) says IEX is focused on expanding its competitive advantage," Quast said. "And they do have one with big institutions. I'd call this part of the systematic shift at IEX away from the original plan to list issuers, to a focused and purposeful effort to expand on the firm's strong 'best-execution' foundation for investors."
One trader remarked the addition of Ciment could be a "big win" for IEX since he brings deep market structure expertise and strong relationships and reputation with buy-side customers.
"IEX stands to gain if more buy-side firms are convinced of its unique value proposition and subsequently instruct brokers to put IEX higher up on their order routing tables," the trader said.
Equity market alumnus and electronic trading profession Jamie Selway said the Ciment hire looks good to him too.
"He (Ciment) joined the IEX market quality committee a bit after I left. This definitely sounds like a good hire for IEX."