(Bloomberg) — U.S. stock exchanges will be permitted to test a restriction that could shift more trading to their venues as part of a pilot program announced by the Securities and Exchange Commission.
The experiment was sought by exchange operators including Nasdaq OMX Group Inc. and Intercontinental Exchange Inc., which have seen their share of trading fall as private platforms such as dark pools have taken 37 percent of share volume, according to data compiled by Bloomberg. The test will prevent trading outside the exchanges unless a competing venue or broker offers a significantly better price or size lot to investors, according to an order posted on the SECs website yesterday.
The move, a lobbying victory for exchanges, is part of a pilot program to test the impact of rolling back penny pricing in stocks of smaller-cap companies. Under the rules, shares of lightly traded companies with market values below $5 billion may only be quoted in five-cent increments, known as a tick.
See Barclays Posts Dark Pool Stats Here
Supporters of the tick-size test, which will last a year, say it will encourage market makers that facilitate trading to buy and sell more shares and create conditions that would persuade more companies to go public. Opponents of the change, including Fidelity Investments, say it will cause investors to pay more when they buy the shares of small-cap companies.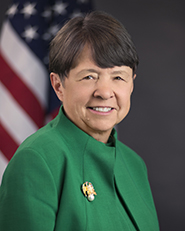 Smaller Issuers
The SEC has been considering the experiment for more than a year as some lawmakers in Congress have pushed legislation to force a change. SEC Chair Mary Jo White described the pilot in a June 5 speech as an effort to understand how to build more robust markets for smaller issuers.
The SEC embraced the call to test restrictions on dark-pool trading after years of lobbying by the exchanges for the change. Nasdaq and the New York Stock Exchange have said the growing share of off-exchange trading risks undermining confidence that investors are getting the best prices. While the experiment, known as trade-at, will only apply to a group of lightly traded stocks, the test could become a precursor to restricting off-exchange trading more broadly.
For the 300 stocks subject to the trade-at feature, competing venues or brokers would have to offer a price that is at least 50 percent better than the difference between the national best bid and best offer determined by exchanges. Another group of 300 stocks would be subject to looser requirements to trade at a price within the five-cent bands.
Several countries, including Canada and Australia fairly recently, have adopted rules that establish the primacy of trading on public exchanges, NYSE Group Inc. President Thomas W. Farley told the Senates Permanent Subcommittee on Investigations last week. In the cases of Canada and Australia, the regulators have established that this policy has simplified and improved their markets.
The order gives exchanges 60 days to file plans for conducting the pilot program.