The West Coast offense is coming to the Big Apple.
Los Angeles-based broker-dealer B. Riley is gearing up to make a push for more clients on the East Coast, an area it has had a presence in for a time, but hasn't produced a whole lot of executions. But that is about to change, according to Tom Shapero, managing director on the firm's New York sales trading desk. His mandate is simple: leverage the firm's research offering, including corporate access, that focuses on micro, small and mid-sized firms and bring in the trades with an expanded high-touch sales trading desk.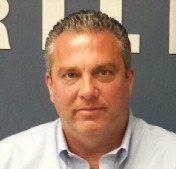 "Research drives the bus here," Shapero told Traders. "B. Riley is looking to serve these lower covered companies."
Often these smaller companies are overlooked by the larger brokers and that is where B. Riley looks to insert itself. While the firm has access to algorithms, Shapero sees a more high-touch trading approach as its key to success. He wants to get his sales traders armed with the firm's research in the buyside's crosshairs and be one of its first calls.
"Buyside traders like to talk to traders and get an analyst on the phone and get real color," he said, "this is the last area where a broker can add value. We want to build trust with our clients and help them source liquidity." And that is something an algo just can't do, he added.
The firm is also enlarging its corporate access offering, which has been successful on the West Coast. There it employing bus tours where clients are chauffeured to corporate headquarters for meetings with executives and analysts for intimate meetings and insight. Shapero told Traders that while clients from all regions do attend these trips, the firm is thinking about what it can bring to B. Riley's East Coast clients right here in the New York metropolitan region.
"We have made a big push for more corporate access here on the East Coast," Shapero said. "This year alone our NDRs here in New York have increased dramatically. We have always done well with corporate access and our conferences out West. As we expand our east coast penetration we will consider having more of these events here."
Shapero joined the firm last October from Sanford C. Bernstein & Co. in New York where he was senior vice president and head of U.S. sales trading from 2005-2013. Earlier at Bernstein, he launched the firm's NASDAQ dealer desk and acted as its head of NASDAQ sales and trading from 2002 through 2005. Prior to that, Shapero was at D.E. Shaw & Co., where he started and headed the institutional block trading desk. He also worked as a member of the Spear Leeds and Kellogg program desk.
After setting up shop in New York, Shapero is now hitting the New York City streets. "My job now is to get the message out on the East Coast."
And to that end Shapero has hired several new staffers; three sales traders, two salespeople and one analyst, for its New York office. B. Riley now has the cash to spend on new traders, technology and research, as it is no longer privately held. On June 18, B. Riley and publicly traded Great American Group completed its combination.
JC Stamler joined as a sales trader. Stamler, a 23 year pro, spent the last three years at The Prince Ridge Group where he was Director, Institutional Equity Sales. From 2010 to 2012, he was head of institutional sales & trading at Casimir Capital. Before that he was with GFI Group as an institutional equity sales trader from 2007 to 2010. Prior to GFI, Stamler was at Miller, Tabak & Co. for seven years and was an institutional equity and options sales trader. Early in his career, he was an equity and options sales trader at Bear Wagner, and a sales trader at Kalb Voorhis.
Michael Mason also came onboard as an institutional sales trader, mason, a 15-year vet of the trading markets, comes from Elevation LLC where he spent the last two years as a managing director, Event riven/Merger Arbitrage Sales. Earlier in his career, he was director trading/capital raising at JW Asset Management in New York; and prior to that he was director, head trader equity and derivative trading/sales at Benchmark Company in New York. He began his trading career at Deutsche Bank as an associate/equity trader in 1998.
Emeric Twomey also joined the New York sales trading desk. Twomey, an 18-year pro, spent the last two years at agency-only broker ITG where he was a vice president and sales trader specializing in consumer and technology, covering hedge funds. Earlier, he was at Piper Jaffray, also covering hedge funds and did a stint on the Institutional Equity Trading desk at Scotia Capital. He also worked at Bear Wagner Specialists, as a specialist trading clerk on the floor of the NYSE and held a similar position with Harvey Young & Yurman, where he on the floor of AMEX.
All three report to Richard Waks, managing director, head of sales trading.
The firm also brought on two salespeople – James Given and Matthew Ellis. Given, a 23-year vet, spent the last 19 years at Citigroup where he served as managing director at Citigroup/Smith Barney, which he joined in 1994. Initially starting in Smith Barney's Research Department, he transitioned to Citi's Institutional Equity Sales desk. After becoming the firm's largest producer, he was promoted to managing director in 2006.
Ellis, a 15-year pro, comes from GFI Group where he spent the last three years on the risk arbitrage/event driven sales & trading desk. From 2008 to 2011, Ellis was at UBS Securities, as a director in the event driven strategies group. He also worked at J.P.Morgan Chase from 2007 to 2008, as a vice president in the event driven strategies group. He has done stints at Banc of America Securities, Brown Brothers Harriman and Bear Stearns as an institutional equity sales professional.
Both report to Andy Moore, head of institutional equity sales.
Lastly, B.Riley hired Yun Kim as a senior equity analyst covering the software sector. Kim, a 15-year pro in research, spent the last two years at Janney Capital Markets covering the software sector. Previously, he was a senior research analyst at ThinkEquity, Gleacher and Co., Pacific Growth Equities and A. G. Edwards. He began his career in equity research at Donaldson, Luftkin & Jenrette. Prior to that, Mr. Kim was a consultant with Accenture. He reports to Craig Ellis and Ian Corydon, co-directors of research.
Armed with fresh staff and cash, Shapero is spending much if his time visiting clients and stirring up interest. His hope now is to bring the block trade to B. Riley by employing his high-touch traders.
"The goal here, which we are all shooting for, is to provide alpha in this market," Shapero said. "And with client commissions shrinking, people are re-evaluating their relationships and services and that is where we can stand out from the pack."