Financial information services company Markit announced on Wednesday it has acquired Quantitative Services Group, allowing it to use the equity research firm to create new tools for traders and investment managers.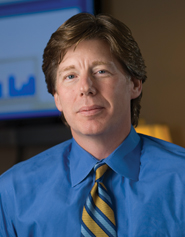 Markit said it plans to expand Chicago-based QSG's quantitative factor-based research and trade analytics to serve its own clients around the world.
The acquisition is Markit's entry into data analytics, and the company believes it will enable it to do cross-asset-class analysis that can bridge fixed income and equity investments.
"The combination will allow us to develop new services for the equity and fixed income markets which will provide our customers with unique ways to recognize trading signals both within and across asset classes," said Armins Rusis, managing director and global head of data, indices and research at Markit.
Tim Sargent, chief executive officer of QSG, said that joining forces with Markit would give the firm a global reach and position it to expand its product set to new clients.
QSG has about 30 employees, all based in the greater Chicago area, while Markit has more than 2,300 employees with offices in Europe, Australia, India, Japan, Singapore, Canada and the U.S.
Both Markit and QSG are private companies, and terms of the deal were not disclosed.