Greg Voetsch has left Knight Capital Group.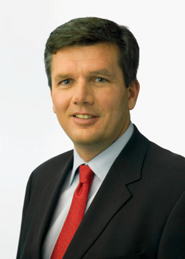 According to the big market maker, Voetsch "voluntarily resigned his position to pursue other opportunities." The firm named Joe Mazzella, formerly head of institutional block trading, as interim head of institutional equities.
In a statement, Knight chief executive said, "In his nine-year career at Knight, Greg Voetsch helped re-build institutional equities from the ground up as well as drive the sales of institutional electronic offerings Knight Direct and Hotspot FX."
Voetsch's departure came amidst a reorganization at Knight. In the third quarter, the firm eliminated the reporting segments of equities, FICC and corporate. It created new segments called market making, institutional sales and trading, electronic execution services, and corporate and other.
As part of the changes, George Sohos will continue to oversee all global market making with added responsibility for broker-dealer sales and cash market making. Bob Lyons and Al Lhota will continue to oversee institutional fixed income, which includes new issuance through capital markets and reverse mortgage origination.
David Lehmann will oversee the electronic execution services segment.