In foreign exchange, serving the buyside can have its rewards. The alternative trading system KCG Hotspot FX opened its doors to the buyside early on, and now the people who run it are crediting that decision with the venue's record growth.
Formerly known as Knight Capital Group's Hotspot FX, KCG Hotspot posted an average daily volume of $37 billion in June. That was an increase of 18 percent over the previous year. Now that Knight and Getco have merged to form KCG, the venue is looking to grow even further and gain market share.
Bill Goodbody, a managing director at KCG and business manager of KCG Hotspot, said the venue's growth can be traced in part back to its historic roots serving buyside clients. While other platforms were focused on connecting FX clients with big banks, Hotspot worked to onboard buyside clients who could provide a different type of liquidity.
"It was one of the first platforms to really open up the FX market to the buyside, expanding the size of the market with new participants," Goodbody said. "Now, we are often the first port of call for the buyside. Most platforms have the same core of primarily bank liquidity providers. We have them too, but we also have a significant amount of unique liquidity from our buyside client base that we've built up over time."
According to Howard Tai, a senior analyst at Aite group, that type of alternative liquidity can be attractive. Currency traders are always looking for liquidity they can tap without moving prices. The last thing they want is to deal with someone using predatory trading tactics who is just looking for information so they can game big institutions.
"The big bugaboo is whether it is predatory liquidity or passive liquidity," Tai said. "Everybody loves a true natural that is non-predatory in nature, but it's only through trial and error you know if they're predatory or not."
KCG tries to work with Hotspot clients to make sure they are trading with the counterparties they want. Hotspot has a variety of participants, including hedge funds, high-frequency traders, banks, long-only asset managers, and corporations. Clients might not want to trade with everyone in the system, so Hotspot allows them to see only the types of liquidity they want and to trade with just those counterparties.
That flexibility is important to clients, said John Miesner, a KCG managing director and global head of sales for Hotspot. For instance, some clients might want access to the alternative liquidity available in the system, but they might already be getting separate quotes from banks they deal with directly. Hotspot allows them to take those quotes out of their stream, as well as to eliminate any other players they would rather not have as counterparties.
Next up for the venue will be offering the ability to put out requests for quotes, or RFQs. Clients who want to do block trades will be able to submit RFQs to just a handful of possible counterparties instead of to the whole system. While Hotspot is generally anonymous, both sides of an RFQ will know exactly who the other side is. They will also be able to trade at forward dates, something they cannot currently do with Hotspot.
"We are currently demo testing RFQ on our in-house system now," Miesner said. "Based on verbal client feedback and ongoing internal testing, we have made a number of changes and enhancements. Our next step will be to provide the demo externally to a few clients who have expressed a strong desire to have this feature."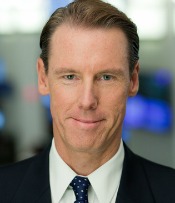 If all goes well, KCG hopes to roll out RFQs sometime in the fourth quarter. The ability to trade blocks with RFQs could further increase Hotspot's daily volume, as well as the venue's market share. Last month, Hotspot grabbed 11.8 percent of FX trades in publicly reported spot venues.
"Even when volumes were slowing down, we were continuing to maintain and grow market share," Goodbody said. "Plus, senior management at KCG has voiced a desire to grow and expand its venues and marketplaces business. That's great from a management-support perspective."