It's no secret that the equity trading world was catapulted into the mainstream discourse thanks to the recent Michael Lewis book, 'Flash Boys,' and its cast of players, most pominently alternative trading venue IEX. Traders was granted an exclusive interview with its newest hire, General Counsel Sophia Lee, for a peek inside life at IEX ATS after its literary debut.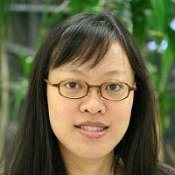 Lee, an 18-year veteran, comes from block trading venue Liquidnet, where she was deputy general counsel. She also spent time prior at agency-only broker ITG as associate general counsel and at Paul, Weiss, Rifkind, Wharton & Garrison LLP as a corporate associate. Lee began her Wall Street career as a technology associate at Morgan Stanley. She reports to IEX's chief operator officer John Schwall.
Traders: What made you leave a firmly established firm like Liquidnet for IEX? Was it IEX's business model? Or did you just want a change of venue?
Sophia Lee: It was a great opportunity to join an exciting young company at the ground floor and to contribute to IEX's mission of creating a simple and fair trading venue focused on investor protection. Their business model is unique, only broker members but no broker owners, and gives them a real shot at remedying industry conflicts of interest and improving the investor experience.
Traders: How has business changed since the release of 'Flash Boys?' Is IEX busier and executing more trades?
Lee: ADV for the last week of April was an increase of 99 percent over March's daily average, which can partially be attributable to the renewed attention on IEX, but the growth is primarily attributable to existing conversations we've been having with clients.
The book raised broader interest in equity market structure; consequently, more of the team's time is spent sharing insights with both the buyside and the sellside which we believe is important to improving the state of the markets.
Traders: Have more firms considered investing in IEX? Are you getting more capital injections to increase IEX in size or technology?
Lee: There has been a tremendous amount of interest and it's something the team continues to consider with our current investor group.
Traders: Has this notoriety surrounding IEX inclusion into 'Flash Boys' translated into more regulatory scrutiny of the venue?
Lee: Here at IEX, regulation is viewed as a process and not an event. This belief stood out during my interview process. Moreover, the responsibility for the fairness and safety of the equity markets does not lie solely with the regulators. Trading venues should offer more transparency about their operations so that investors can understand the potential venues which their orders may be executed on, the types of trading parties which participate on such venues, and the conflicts of interest, if any, that may exist due to the ownership structure of such venues. Only when armed with the relevant information, will investors be able to make informed choices about how and where their orders should be traded.
Traders: Are regulators looking to you for answers about how to better operate in the current market structure?
Lee: We maintain consistent dialogue with regulators and other participants in the market structure debate, explaining our market design and the underlying principles. In some ways we are a "guinea pig" in that our point of view on current market structure issues is reflected in how our market works (e.g. we don't offer rebates and we offer investors choice, empowering them to reach an execution venue regardless of their broker / dealer).
Traders: How does IEX plan to contribute to the discussion about market structure? And hHas IEX made suggestions to the SEC or Finra as to how to improve market structure?
Lee: IEX will continue sharing its voice to analytic, data-informed discussions. IEX believes that if investors are armed with full disclosure about how their orders will be handled, and where they will be routed and traded, they will be able to choose for themselves which marketplaces they wish to interact in.
We haven't formally filed suggestions to regulators but have a consistent dialogue with them. Our belief is that a simpler marketplace with greater benefits accruing to investors is possible given the current regulatory framework. After all, IEX was created without the benefit of new rules.
Traders: Has this increase in publicity pushed up the timetable in which IEX will become and exchange?
Lee: It's something the team continues to discuss internally.
Traders: Has there been any negative push back from the market or certain participants in the market as a result of 'Flash Boys.' We all remember the spirited dialogue Brad Katsuyama and Direct Edge's William O'Brien on CNBC?
Lee: As you know media coverage of the book has generated a lot of noise. The lion's share of responses has been positive. The team has received thousands of emails thanking IEX for our mission to strengthen fairness and accountability to the US equity markets. There have also been criticisms, but that's to be expected when you're in the business of challenging the status quo.