Alpha Alternative Trading System ceased to exist today and became Alpha Exchange, Canada's fourth equities mart.
Investors and issuers now have a fourth option when it comes to trading, listing and market making in Canada. By becoming an exchange, Alpha offers Canadian companies a listing alternative to the country's other three exchanges—the Toronto Stock Exchange (TMX), TSX Venture Exchange and Canadian National Stock Exchange (CNSX).
According to market estimates, TMX has 96 percent of the listings business while CNSX has the balance.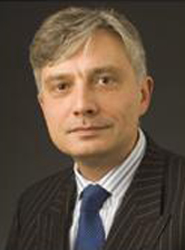 Alpha chief executive Jos Schmitt told Traders Magazine in February that becoming an exchange offers the new venue an opportunity to increase its market share and profits. In particular, he sees listings as a prime way to attract new business.
"The objective of Alpha Exchange is to build on the successes of Alpha ATS and take the Alpha value generation journey beyond its original frontiers into the listing space," Schmitt said in a press release today.
With the changeover to being a full-service exchange, Alpha has also named several people to its board of directors. David Beatty is now chairman and is joined on the board by William Braithwaite, Alan Hutton and Carol Stephenson.
Alpha also continues to operate its dark pool, Alpha IntraSpread, which was launched in June 2011. According to data from the Investment Industry Regulatory Organization of Canada, IntraSpread captures approximately 3.5 percent of total Canadian equity trading.