FLASH FRIDAY is a weekly content series looking at the past, present and future of capital markets trading and technology. FLASH FRIDAY is sponsored by Instinet, a Nomura company.
The idea of conserving forests first gained traction in the U.S. around the time of the Civil War, amid the rapid pace of lumbering, widespread destruction from forest fires, and a growing understanding of the relationship of forests to streamflow and water supplies.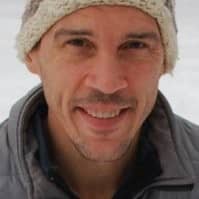 Fast forward 160 years, and deforestation is a global problem on a much larger scale, with the world having lost an estimated one-sixth of its forests over the past century. The rate of deforestation has slowed, but experts say much more needs to be done to preserve what's left.
Financial services isn't the first industry that jumps to mind with regard to forest conservation, but companies ranging from investment-management giant BlackRock, to agency broker Instinet, to exchange operator Nasdaq, are increasingly using their influence, visibility, and capital to drive change.
As part of Climate Week NYC, Instinet hosted a Sept. 21 webinar with the Wildlife Conservation Society to discuss the accomplishments, goals and plans of REDD Positive, a forest conservation initiative aimed at funding and accelerating early-stage forest conservation and reforestation projects.
During the webinar, WCS conservationists presented information about projects at different stages: one in Colombia that's early in its development; one in Tanzania that's further along; and finally WCS's flagship project in Keo Seima, Cambodia, which achieved financial stability following $31 million plus in credit sales in the 2021 fiscal year and another $12 million in 2022.
Todd Stevens, Executive Director, Conservation Solutions at WCS, explained that WCS approaches forest conservation at the grassroots level, by partnering with local communities and governments, and ensuring that all sides have incentives to halt deforestation.
"The deforestation crisis is quite severe, and it is not abating," Stevens said on the webinar. 'The scale of the models on the ground is what makes developing countries willing and able to act. That's the urgency."
Instinet CEO Ralston Roberts said helping preserve rainforests, which act as 'carbon sinks', is a practical, tangible way for Instinet to make a positive impact on the environment and on indigenous communities, even if they are thousands of miles away from the firm's New York headquarters.
"We understand more than ever that the world is our trading floor – we are all connected," Roberts said. "Financial institutions have a powerful platform to effect change."
On the evening of Thu. Sep 23, Instinet hosted a "Cocktails & Conservation" event at New York City's Central Park Zoo to celebrate REDD Positive.