FLASH FRIDAY is a weekly content series looking at the past, present and future of capital markets trading and technology. FLASH FRIDAY is sponsored by Instinet, a Nomura company.
If financial firms' holiday parties in the 21st century were a technical chart, it would resemble a triple bottom.
The first drop was from 2000 to the dark post-9/11 2001 holiday season. Next there was a rising trend through 2007, followed by a decline through the global financial crisis of 2008-2009. That was followed by another period of recovery through 2019, but then things dropped off a cliff in 2020 with COVID-19.
Last year gave birth to the Zoom holiday party. It's better than nothing, but it has maybe 10% of the fun and collegiality of in-person gatherings. And, there's "virtually" (pun intended) no chance of anything extra fun, memorable or stupid happening that would make it into company lore. "Hey, remember when Steve's dog knocked over the drink on his desk?" doesn't quite cut it as a compelling reminiscence.
Traders Magazine has always had a focus on industry social gatherings and photo spreads, and a look back through the archives finds no shortage of in-person holiday gatherings. There was the STANY 2014 holiday party, the Cotting School BSTF party from 2012, and the Spear Leeds and Kellogg holiday party from 1999, just to name a few.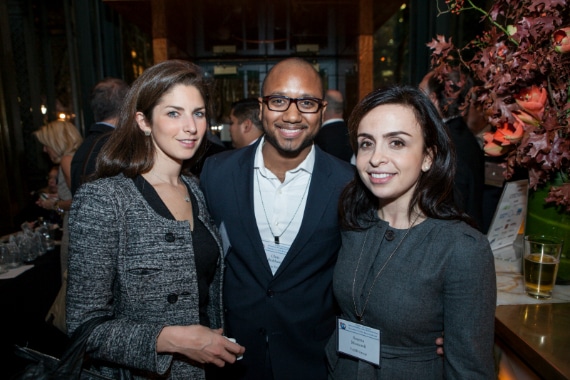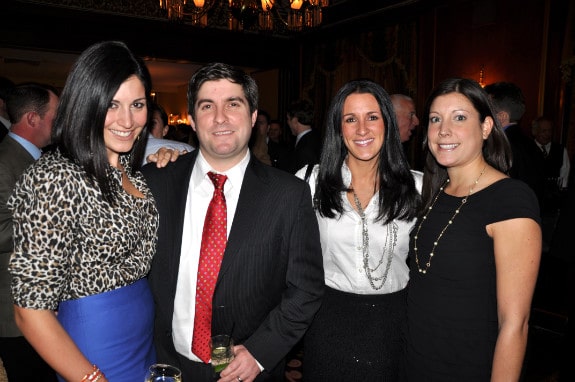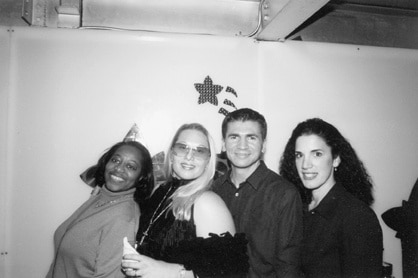 Are holiday parties back for 2021? 
Based on decidedly unscientific, non-empirical research conducted by Traders Magazine, the answer is: kind of, but not really.
"After providing gifts in lieu of a party in 2020, several Trading Technologies locations resumed in-person parties this year," said Elise Fleischaker, Executive Vice President, Marketing for TT. "In Chicago, we chose a venue near the office that was trendy and festive – rather than over-the-top lavish – and started mid-afternoon on a Friday for employees' convenience."
"People embraced the opportunity to reconnect and celebrate," Fleischaker said.
Eventus Systems hosted a well-attended cocktail reception at FIA Expo in Chicago last month. "While the pandemic prompted us to interact with clients and employees virtually in 2020, by the final quarter of this year, our holiday/client parties were back in full effect," said Diane Levich, Director of Marketing at Eventus. "Our team and clients missed the face-to-face networking and relationship building, so these gatherings have certainly been a welcome addition. Here's to more parties, client forums and events in 2022 and beyond!"
But there remains reticence amid a pandemic that wore out its welcome a long time ago. Wells Fargo said it had no firm-wide celebrations planned this year, and team parties were being left to the discretion of managers, Reuters reported. Citi is not hosting holiday parties, Reuters reported, citing a source familiar with the matter.
Broadly across industries, 27% of companies were planning to hold an in-person holiday party this year, up from 5.3% who reported they would in 2020, according to a survey conducted in October and November by recruitment and executive coaching firm Challenger, Gray & Christmas.
The number of companies that planned to hold holiday events in-person, without any precautions, almost quadrupled from 2020….but only to 5%, up from a miniscule 1.3% in 2020.
​​"There appears to be even more uncertainty surrounding company parties this year than last. Most companies simply canceled the event in 2020, likely hoping it would be a one-year issue. Now that we're entering the second pandemic holiday season, companies want to celebrate and connect their teams, but are not quite sure how to do it," said Andrew Challenger, Senior Vice President of Challenger, Gray & Christmas.
So it seems the base-case company holiday gathering this year is in fact in-person, but in general it's smaller and more subdued versus 2019 and years preceding.
For those looking for a blowout affair, there's always next year.