FLASH FRIDAY is a weekly content series looking at the past, present and future of capital markets trading and technology. FLASH FRIDAY is sponsored by Instinet, a Nomura Company.
Earlier this month, TP ICAP shareholders approved the acquisition of Liquidnet, leaving regulatory approval as the final hurdle before the deal is done.
For Liquidnet, the buyout will mark the end of a 21-year run as an independent trading-platform operator, which has exceeded most anyone's expectations, save perhaps for company founder Seth Merrin.
Liquidnet was profiled in Traders Magazine in October 2000, months before its April 2001 launch when the company was still a concept.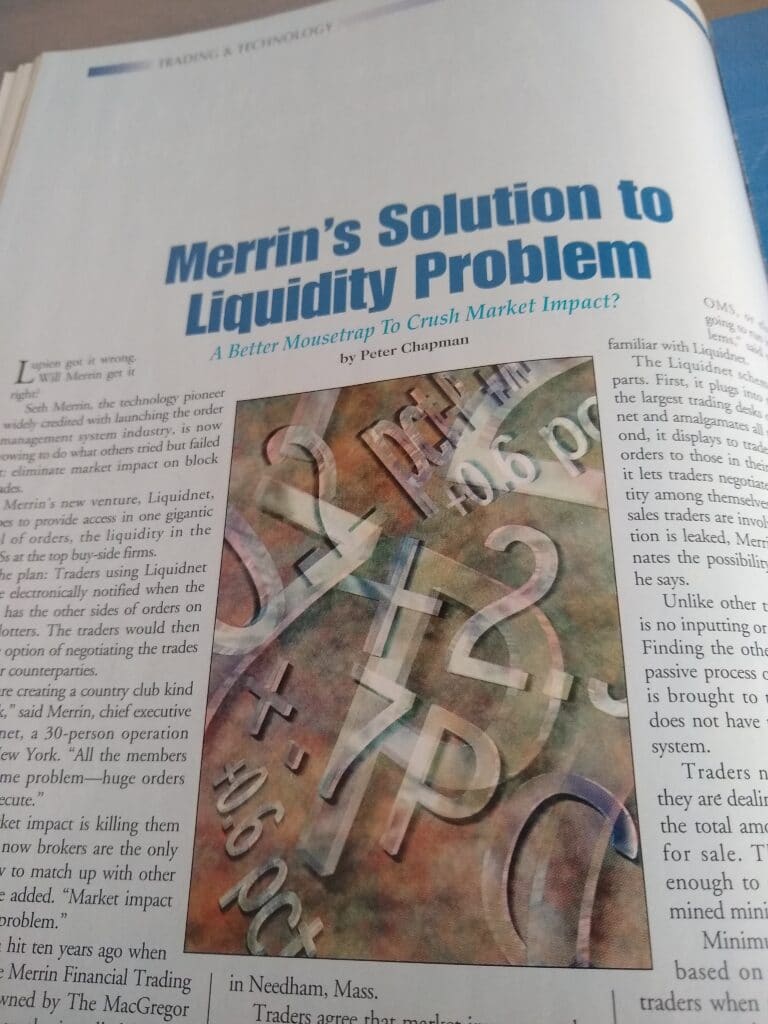 From the article "Merrin's Solution to Liquidity Problem: A Better Mousetrap to Crush Market Impact?":
"Merrin's new venture, Liquidnet, hopes to provide access in one gigantic pool of orders, the liquidity in the OMSs at the top buy-side firms.
The plan: Traders using Liquidnet will be electronically notified when the system has the other sides of orders on their blotters. The traders would then have the option of negotiating the trades with their counterparties."
Merrin said Liquidnet would be a "country club kind of network" that would reduce or eliminate market impact by bypassing the broker middleman.
There was skepticism. From the article: "Some (traders) foresee practical problems in using it. "They say it's a passive system, but in practice the trader is going to have to make adjustments everyday on his OMS, or else he is going to run into problems," said one trader familiar with Liquidnet.
The article cited failures of previous block-trading platforms, including Bill Lupien's OptiMark Technologies, @Harborside, and the Arizona Stock Exchange. Traders cited various reasons for the systems not catching on, including dubious anonymity, difficulty of use, time consumption, and too many indications that ended up as "nothing-dones".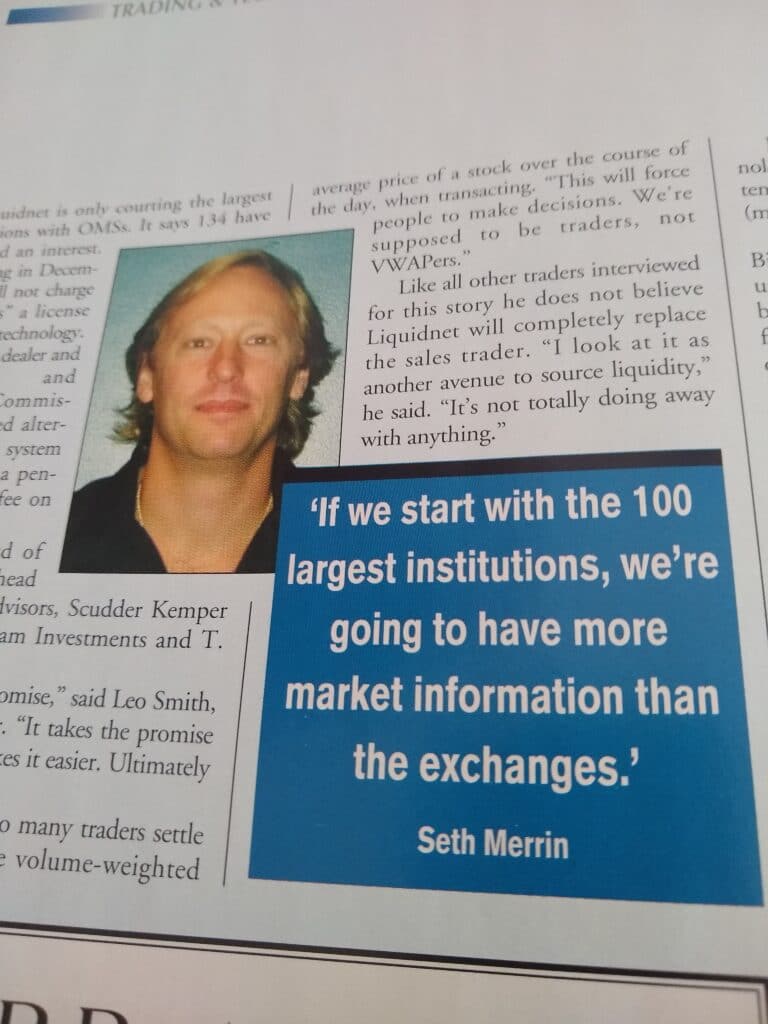 It's safe to say that Liquidnet cracked the code: over the past 20 years its network has grown to 1,000 institutional investors that collectively manage $33 trillion in equity and fixed income assets, spanning 45 markets across six continents.
The old Traders article leads by saying "Lupien got it wrong. Will Merrin get it right?"
The answer: yes.