The Security Traders Association of Chicago (STAC) is one of STA's oldest and largest affiliates, comprised of more than 600 professionals who are employed in the financial services industry across varying business models. According to STAC President Michael Goetsch, STAC is one of the only affiliates to establish a 501c3 scholarship fund for secondary education and an early adopter of the STA "Women in Finance" initiative.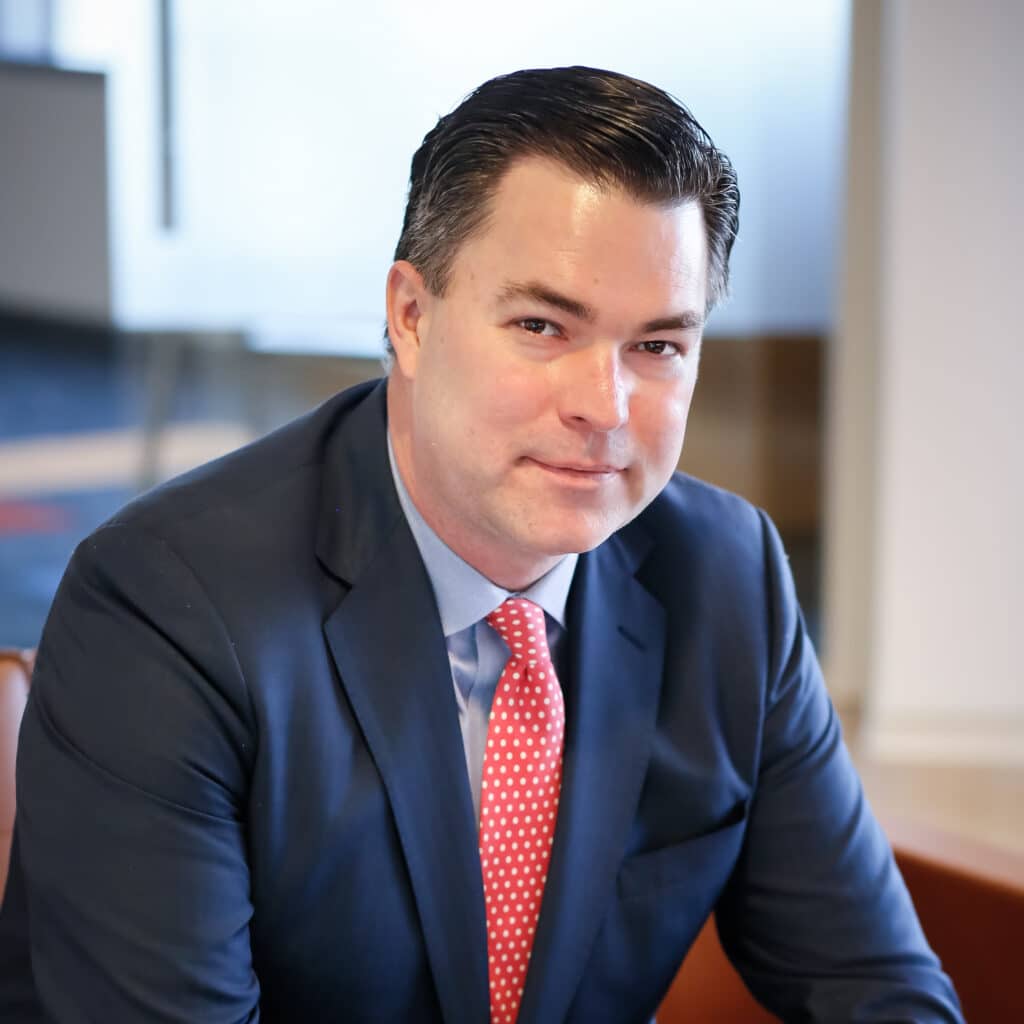 Goetsch has been in the financial services industry for 23 years. He began his career as a market maker at Knight Capital Group. Following this position, he worked on a trade desk for broker-dealer Terra Nova Financial, which assisted in his transition to sales. Today, he is an Account Manager at Refinitiv, a London Stock Exchange Group business. He joined the Security Traders Association of Chicago in 1998 and has since embraced the community and mission that it set forth. Over the years, Goetsch became more involved in the organization and has held various board positions.
Goetsch said that STAC was also one of the first affiliates to expand its membership to employees in the financial services community that held positions outside of trading.
The organization hosts conferences that serve as a platform for influential leaders in the industry and holds various fundraising events for its "STAC Scholarship Fund" to give back to the Chicagoland community.
"STAC is very proud of its history as this organization is one of the oldest affiliates and in 2026, will celebrate its 100-year anniversary," he said.
STAC is currently working on its 96th Annual Mid-Winter Meeting at the Hilton Chicago. The event, which was initially planned for January 12-13, will be pushed back to late Q1/early Q2, Goetsch said.
"Due to a variety of uncontrollable factors related to COVID, we decided to postpone the 96th Annual Mid-Winter Meeting," he added.
STAC is organizing two days of content to keep attendees informed on industry trends and provide networking opportunities for collaboration, Goetsch said.
STAC's history was established on equities trading, he said, adding that now this has expanded to crypto and fixed income.
"One of our themes will be how the last two years have impacted these areas. As we are in Chicago, we will continue to focus on the options market and discuss the recent increased volume and what is on the horizon," Goetsch said.
Giving back
The Security Traders Association of Chicago has made community service a priority and, as a result, was named a 2020 recipient of STA's Big Heart for Charity Award for its philanthropic achievements.
"Our ability to help those in need is based on the relationships we keep and continue to foster with the help from leaders in our community," commented Goetsch.
In 1991, STAC also established a 501c3 scholarship fund that supports various local organizations throughout the year. The fund awards college scholarships to deserving students and makes grants to various charitable and educational institutions. Past grant recipients include After School Matters, the Posse Foundation, and St. Jude's Children's Research Hospital.
"We are incredibly proud of the STAC Scholarships this year," Goetsch said.
He added that in 2021, STAC awarded 65% of its scholarships to needs-based individuals and awarded a total of 29 scholarships, which included seven scholarships that were given to individuals affiliated with the Greenwood Project, which creates career pathways in the financial services industry for Black and Latinx students .
"We received a large number of deserving applicants and granted $54,000 in scholarships," he said.
"Throughout the last few years, the organization has focused on growing the STAC Fund and we remain committed to helping students throughout the greater Chicagoland area to continue on their path toward higher education," he added.
Over the past 10 years, the STAC Fund has made approximately $400,000 in charitable donations and scholarship awards. Goetsch said that STAC uses a guideline to provide 50% needs-based and 50% merit-based scholarships to students.
In the summer, STAC hosts the STAC Fund Face-Off Hockey Tournament at Johnny's Ice House and in the fall it hosts the STAC Texas Hold'em Tournament at Gibson's Steakhouse.
"All of the net proceeds from these events fund the STAC Scholarship Fund for the year," commented Goetsch.