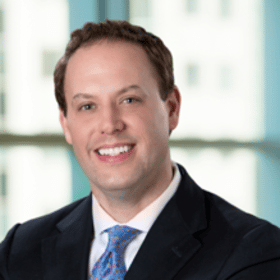 Martin Small will succeed Gary S. Shedlin as Chief Financial Officer of BlackRock in 2023. Shedlin will transition his CFO responsibilities after the firm completes its 2022 financial reporting processes, which is anticipated to be on or about March 1, 2023, and will take on a new role as Vice Chairman working directly with key strategic clients of the firm. Small, currently Head of BlackRock's U.S. Wealth Advisory business, will work with Shedlin in the interim to assure a smooth transition. As the head of the U.S. Wealth Advisory business the past four years, Small has vastly expanded BlackRock's capabilities for wealth clients. He previously served as head of iShares in the U.S. and Canada and in leadership roles for BlackRock's Financial Markets Advisory unit.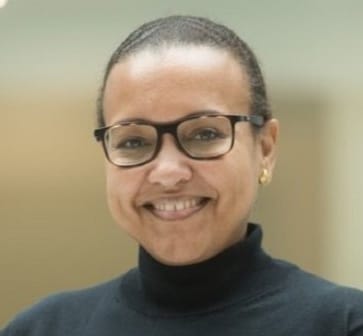 Intercontinental Exchange has named Caterina Caramaschi as Head of a combined portfolio covering ICE's global interest rates and equity derivatives futures and options. Caramaschi, who becomes Vice President, Financial Derivatives, has worked at ICE and formerly LIFFE, for 21 years. She has held the role of ICE's Global Head of Equity Derivatives since December 2020.
CME Group has appointed two new global heads for its Equity Index and Cryptocurrency businesses. Paul Woolman, Global Head of Equity Index Products, will oversee the company's Equity Index product portfolio, while Giovanni Vicioso, Global Head of Cryptocurrency Products, will assume responsibility for the company's Cryptocurrency products. Woolman and Vicioso will report to Tim McCourt, who previously led both business lines and was recently named to the CME Group management team as Global Head of Equity and FX Products. Woolman has worked in equity derivatives for more than 20 years. He joined CME Group in 2016 as Senior Director, Head of EMEA Equity Products and Alternative Investments. Vicioso, with nearly 30 years of financial markets experience, joined CME Group in 2012 as Senior Director of Equity Products, in which he also began his involvement in CME Group's Cryptocurrency business.
Fort Washington Investment Advisors has named Tracey M. Stofa Managing Director and Head of its Private Client Group. In her position, Stofa will be responsible for directing strategy and management oversight for the firm's Private Client Group. Prior to joining Fort Washington, Stofa worked at Morgan Stanley as a senior vice president and sub-complex branch manager where she oversaw offices in Downtown Cincinnati and Centerville, Ohio. In addition, the firm has named John "Jack" F. O'Connor Managing Director and Head of Business Development. Prior to joining Fort Washington, O'Connor worked at DDJ Capital Management in Waltham, Mass. where he was head of business development and client service.
Napier, a global end-to-end intelligent compliance platform and provider of advanced financial crime risk management solutions, has appointed Julian Clarke as its new Global Head of Corporate Development. Clarke's addition to the Napier team brings considerable expertise in corporate development, gained from over 20 years at the likes of Capgemini, Sopra Steria and, most recently, as Fenergo's Vice President and Head of Global Partners and Alliances.
BTIG has hired four senior professionals in its Fixed Income Credit group. John Raveche, Brian Dias, Rob Barrett and Brian Fleishhacker join the division as Managing Directors. Prior to joining the firm, Raveche was a Partner within Business Development and Senior Sales at Trumid Financial; Dias was a Senior Managing Director within U.S. Corporate Credit at Cantor Fitzgerald; Barrett was a Senior Managing Director in U.S. Corporate Credit at Cantor Fitzgerald; and Fleishhacker also spent more than ten years at Cantor Fitzgerald in U.S. Corporate Credit, both in Credit Sales and High Yield Research.
If you have a new job or promotion to report, let me know at alyudvig@marketsmedia.com