Lynn Martin, president and chief operating officer of ICE Data Services, said the business' growth will be driven by fixed income, exchange-traded funds and the demand for environmental, social and governance data.
Martin continued there is demand for increased transparency, and as part of that, ICE announced a new partnership this year with ADP, the human capital management company.
"They have data on payroll and tax receipts which we unite with our municipal bond pricing to give a view on the potential revenue for a municipality," she added. "This is an example of our ongoing effort to take unstructured datasets and bring them together with known data sets which clients can use to more accurately manage risk."
Growth
She continued that at the start of the pandemic there was an influx of requests for ICE's core data as market participants were trying to handle their day-to-day risk management capabilities.
"We still get good demand for core data but now we are seeing increased demand for data for our indices and our newer ESG data sets," said Martin.
At the beginning of 2020 ICE partnered with risQ to help the municipal bond ecosystem incorporate climate risk into project and investment decisions. The start-up has developed an analytics platform to quantitatively analyze climate risk for all obligors and issuers of municipal bonds.
"ICE Climate Risk analytics launched last year and we are continuing to expand our ESG reference data offering which now covers about 3,000 firms," added Martin. "We do not provide ESG ratings but we are focused on offering underlying attribute information, such as greenhouse gas emissions scores, the number of women on boards, and the average tenure of board members."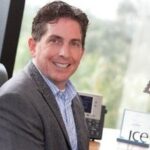 Scott Hill, chief financial officer at ICE, said on the firm's fourth quarter results call that ICE has developed expertise in gathering and cleansing unstructured data to build databases that serve as the foundation for developing actionable insights and identifying opportunities in fixed income markets and other asset classes.
He added : "This is an expertise we are leveraging through new product development, such as our suite of ESG data services and some early mortgage data initiatives, which will leverage our growing Mortgage Technology network. As we move into 2021, we are excited about the many opportunities for growth that lie ahead, opportunities that we're able to capture because of the investments we've made in the past and the strategic investments we will continue to make across our networks into the future."
Last year ICE acquired Ellie Mae, which automates and digitizes the trillion-dollar residential mortgage industry
Martin said: "Part of the opportunity with ICE Mortgage Technology is that they sit on quite a bit of data, some of which is personal and restricted and could never be turned into a product. But we are working with them to see what data could be used, and we are in the process of bringing new products to the market."
Results
In fixed income ICE reported record volumes of $1.9bn for portfolio trading in the fourth quarter of last year, an increase of more than two times the volume of the previous quarter and the strongest period of activity since ICE first introduced portfolio trading. ICE re-launched its portfolio auction protocol last year, making it accessible through ICE FI Select, which offers direct access all of ICE Bonds execution venues, trading protocols and fixed income analytics.
Martin added that portfolio trading continues to explode and that is only likely to increase.
"We have established relationships through our data business with a variety of asset managers around the globe and we are giving them the ability to execute portfolio trading in a seamless fashion," she said. "This has sparked much of the growth that we have seen and the additional interest we are getting in our service."
Hill said on the results call that Data Services' fourth quarter revenues were $595m, at the high end of guidance and a 6% year-over-year increase despite the Covid-19 pandemic. He continued that full year 2020 revenues grew 5% over the prior year, and were near the top of guidance entering the year.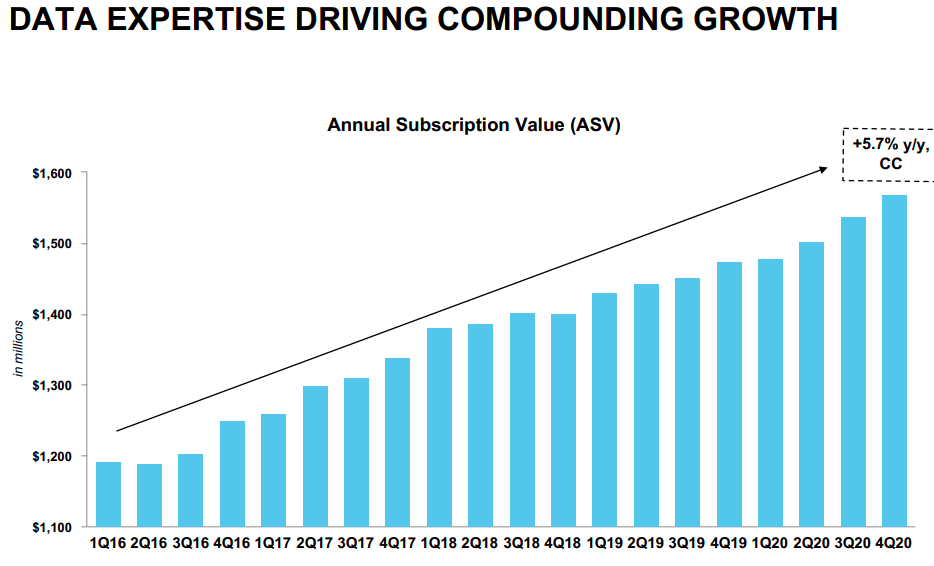 "Fixed income data and analytics, which includes our leading pricing and reference data and index business increased by 7%, an acceleration from 6% growth in the third quarter," Hill added. "Other data and network services grew 5% in the fourth quarter, driven by continued growth in customer demand for both ICE Global Network and consolidated feeds."
He said ICE is now the second largest provider of fixed income indices globally. In 2019 ICE launched ETF Hub to automate workflows for the ETF creation and redemption process. ICE Chat was integrated late last year and ETF Hub was also linked to the ICE FI Select platform.
Martin added: "We have a front to back solution for the ETF market that includes listings on the NYSE, indexes for benchmarking, data and analytics on underlying assets, and single-asset and portfolio execution."
Competition
There is increasing competition amongst data providers. For example, the London Stock Exchange Group acquired Refinitiv and S&P Global purchased IHS Market
Martin argued that ICE has always been a bit different from some of the other data providers.
"We have focused on creating high quality proprietary content but we are not as focused on how it gets consumed by the customers,' she said. "We provide flexible distribution mechanisms that allow our customers to decide the best workflow solutions that meet their needs."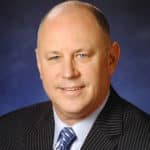 Jeff Sprecher, chairman and chief executive of ICE, said on the fourth quarter results call that ICE was early to recognize the adjacency of data and analytics around risk management.
"We moved relatively quickly to formalize our internal offerings and also make acquisitions and half of our business now is in serving data and analytics," he added. "They're intertwined; a virtuous circle of risk management along with the data and information that it takes to manage a portfolio of risk. So it's not surprising to us that others are making moves in that space."
He continued that ICE has relationships with other data providers and will compete in some areas but cooperate for the betterment of the industry in others.
"At times we use some of their platforms, and at times, they use some of our platforms and data and indices," he added. " So you've seen a movement of large exchange and data information groups advancing their own businesses, but also somewhat collaborating across the industry where necessary."