Post-trade technology could use a freshening across the Pond, according to one executive.
And UK regulators agree, stating they will be forming a post-trade technology working group focused on understanding the issues caused by legacy technology, encouraging innovation and reducing complexity in this multi-trillion dollar marketplace.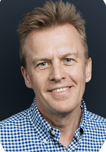 Adrian Patten, Co-Founder and Chairman of post-trade fintech company Cobalt couldnt be happier about the development. He welcomes the move, as he believes post-trade infrastructure relies on aged technology and poses serious risk to the FX market. By adopting new technology such as shared ledger, which wasnt available 15 years ago when current incumbents were created, firms can save in their post-trade costs.
Its positive to see the FCA and Bank of England take an interest in issues with current post-trade infrastructure and look at the cost and benefits of alternative approaches, Patten began. Post-trade FX today relies on cumbersome, manual processes and aged technology which pose significant operational and systemic risk to the FX market. A single FX trade today creates multiple records for all parties, introducing inconsistencies throughout lifecycle events. We predict one trade can be replicated over 30 times within post trade operations today and that there can be 20+ vendors involved in the process. This adds unnecessary complexity, cost and mistakes.
He added that FX market participants realize the risk associated with the current state of post-trade infrastructure and service providers and have wanted a solution for years. The answer, he argued, lies in technology which wasnt available 15 years ago when current post-trade processes were designed. Shared ledger technology matches all versions of a trade into a single trusted copy, freeing up back and middle office resources from multiple layers of reconciliation; generating one immutable data set of FX transactions from which to provide multiple services.
Not only does this reduce risk, it also can create savings of up to 80%, he said.