Dash Financial announced Wednesday that that it has completed its merger with LiquidPoint (Convergex's Options Trading and Technology business) to create Dash Financial Technologies. Private equity firm GTCR, which facilitated the transaction, is the majority owner of the new firm.Peter Maragos, CEO of Dash Financial Technologies, discussed the acquisition and other market topics with Traders Magazine editor John DAntona Jr.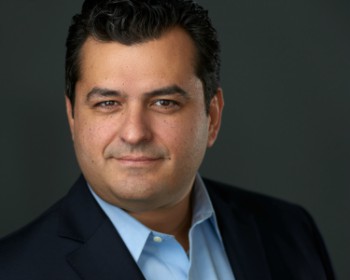 Traders Magazine: Dash recently finalized its merger with the LiquidPoint options business from Convergex. What was the impetus for that deal and what is the vision for the new Dash?
Maragos: There were several factors that drove the deal, but probably the three biggest were the fact that we were able to pick up a hugely impressive team, some very sophisticated technology, and some product assets that augmented our existing offering incredibly well. With the deal now finalized and our firm rebranded as Dash Financial Technologies, were able to go to market with a suite of high performance solutions that is unmatched in its breadth. We now have products targeted to the Buy Side, Sell Side and Exchange communities that fall into four distinct categories: Trading Technologies, Execution Services, Analytics and Regulatory Technologies. We genuinely believe we are ushering in the technology-enabled brokerage model of the future that is based on transparency, performance and customization – were extremely excited about the opportunity we have.
Traders Magazine: At the time of the deal announcement you talked about unlocking the potential of both businesses – what exactly did you mean by that?
Maragos: Most broker dealers today are really technology companies first and foremost, at least thats the case with us. We operate as a broker in order to be compensated transactionally but for all intents and purposes were a tech company. And for technology firms the name of the game is scale, as that allows us to better service our clients and better reward our employees and shareholders. Dash and Liquidpoint on their own were fine businesses, but by combining we now execute 13% of the US options market and route an additional 20% of the overall market volume through the BrokerPoint and BLAZE floor broker workstation products. The scale of the combined business opens so many new avenues to us, several of which were already actively pursuing.
Traders Magazine: You mention your options market share and growing equities share. Where does the equities business stand today? Has moving from options into equities been easier or harder than expected?
Maragos: We basically launched our equities business two years ago and have seen that business grow considerably since. We signed a handful of very large institutions in the second half of last year as both options and equities clients, and expect those to have a meaningful impact on our volumes as they begin ramping up with us.
As to your question about the transition, I dont want to say it was easy because nothing in this business is. But I will say that going from the options market — where there are close to a million different contracts, 15 exchanges each with extremely complex market structures and massive amount of market data to process – to the equities market, which, while extremely complex, is probably less so than options, is likely an easier transition than going the other way. That was a big part of our thinking when we initially built our platform for options in 2010, as it allows us to move into other asset classes relatively quickly and efficiently.
Traders Magazine: You bill yourself as providing radical transparency – how is what you do different than any other firms that provides post-trade analytics?
Maragos: We provide clients visibility into every aspect of every order, which means the full breakdown of where, how and why each order and its child slices were routed, how long it took each venue to acknowledge each message, how long it rested on each venue, etc. We also provide a full breakdown of all the individual exchange fees and charge these on a "cost plus" basis, so if an order that is executed on a venue that pays a rebate, the client realizes that net savings. We do all of this through our Dash360 web-based transparency portal, which allows clients to analyze and visualize their trades. In today's environment, I dont see why the buy side would accept anything less than this level of transparency.
Traders Magazine: Clearly the SEC will look much different in the near future. What, if any, market structure issues would you like to see them address?
Maragos: RegNMS has been with us for a little over 10 years now and I think its time for a holistic review. In our view the protected quote has clearly created more complexity than its worth, in addition to unintended consequences like some exchanges existing solely for market data fee capture reasons. I would be happy to see that particular rule go.
Traders Magazine: The role of the buy side trader has changed tremendously over the last 10-15 years. What do you think it will look like a decade from now?
Maragos: Whereas 10 years ago you had maybe 1-2 people on each buy side desk that would be considered a technologist, that number is much higher now and will only increase. I think youll see, in 10 years, the paradigm completely shift, where the buy side desk will be staffed almost exclusively by technologists and perhaps a small group of experts who know where to go for specific, hard-to-find liquidity. I also think youll keep seeing the move from specialists to generalists on the buy side as asset managers continue to contract their desks, all of which will make multi-asset tools that much more important.
Traders Magazine: You and your partner, David Karat, launched Dash just over six years ago. What do you know now that you wish you knew then?
Maragos: As anyone who's started a business knows, it's not for the faint hearted. But by and large we've been very fortunate. I think much of that good fortune is due to the people that weve surrounded ourselves with, both as advisors and employees. Youre only as good as your team, and to that end weve done very well.