By Kevin Schultz, Chairman – Triad Securities Corp.
It's the trader's worst nightmare – the perfect storm of volatility hits, and right when you're poised to act, your platform goes down. For millions of Robinhood users, that scenario became a reality earlier this month when a multi-day, system-wide outage prevented their customers from capitalizing on a wild two days of market swings. A few days later, it was reported that a major Prime Broker went down in Europe. Rival brokerage platform providers most likely felt a stab of empathy for both, while being grateful that their platforms are more resilient. But in all, traders everywhere – especially professional traders – are left to ponder whether their broker is up to the task.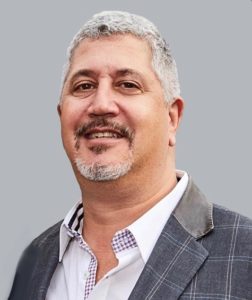 For those who make their living trading, it's a worthwhile question to ask, and not only after the you-know-what has hit the fan. A periodic review of your prime broker's capabilities, service offerings, and technology platform is only sensible, if for no reason other than to reassure yourself that you've chosen your partner wisely.
If you want to explore the realm of platinum service providers, where should you start? First, we recommend avoiding the ubiquitous "Best Broker" lists, as these cover just the largest players, usually on mundane, retail-oriented considerations.
If you want to find the best high-touch providers, start with your networks, especially with those who are serious traders like yourself. Referrals from colleagues and peers provide valuable intelligence, perhaps warning you away from a provider as well as making a recommendation. You can post a query via social media (LinkedIn, Twitter and even Reddit), to get suggestions from your contacts and crowdsource ideas. Look at specialty publications, including Traders Magazine, and hedge fund publications that appeal to professional traders for news and information.
But what should you ask about? How do you know you are going to get value? To truly get a sense of a broker's offering, professional traders should consider diving into these five areas:
Does the broker offer a bona-fide institutional-grade trading platform, and how capable is their team in supporting it?
Today, top tech can seem almost like a commodity offering. However, many providers simply pass off a glorified retail platform to their professional trading clients. If you want access to an established platform, developed and used by top institutions, you need to make sure that's on offer. Even still, the support staff might not know the ins and outs of it to help you solve the tough problems. Care to enter a million-dollar option trade without the help of someone who's worked with clients in this situation hundreds of times before? We didn't think so.
What happens when something goes wrong?
As hard as brokers try, things will almost certainly go sideways at one point or another, whether it's a busted trade, tech snafu, limit breach, etc. And when they inevitably do, you require assurance that your broker will be available when you need them and be solution-oriented in helping you. A customer-centric approach to problem solving usually comes from the top and is typically reflected by all team members. Longevity and a solid business model are also a good indicator of how willing and able your broker will be to work collaboratively to problem-solve when needed.
How are trades executed?
Any good trader knows that the explicit commission is only the tip of the cost iceberg – the implicit costs are where the real money can be lost or saved. Your broker's ability to limit adverse selection and market impact are the true test of their execution prowess. But quality execution is not free, especially if you don't want your broker selling your flow to the highest bidder. As the old saying goes, if it feels too good to be true, it probably is…
How robust is the middle- and back-office support?
Full service in this area is rare, and in fact many professional traders are not able to fully outsource accounting, settlement and other tasks to their brokerage. To ascertain, ask about who their clearing partners are, and what happens in the event of a trade break. Also get the credentials of the support teams, and perhaps even more important, find out how long those people have been with that firm. A good quality test is to measure the level of functioning of some of the most basic, yet least sexy, areas of support.
Is service tailored?
Perhaps the best way a prime broker can help you is by understanding how you operate and offering a support program that fits your precise needs. Firms with long-time professionals that focus on service have seen it all and know where you might need a little extra help, often jumping in proactively.
As one long-time professional trader recently put it: "I began my career as a market maker when the culture was very much one-to-one, and it was there that I learned the importance of understanding your client's business. I expect the same from my prime broker, but without a team focused on my strategy, slippage is inevitable."
For high-performance traders, a top tier broker, especially one offering Prime services, should be able to answer each of these questions to your satisfaction, and prove they are deserving of your business. The right choice can even reduce your costs. For example, if your provider gives real middle- and back-office support, you don't have to hire someone. The same goes for trading and expertise. Access to a real trading desk means you can execute while travelling or out of the office, without having to pay someone to be there.
At Triad Securities Corp., we've worked hard for over 40 years to become true partners to our professional trading clients, providing them with a technology platform and level of service that is unparalleled. If this sounds like what you're looking for, we'd welcome the opportunity to demonstrate to you what we prove to hundreds of the industry's most discerning traders each day.