Over the past eight years, Lord Abbett & Co. has embraced electronic trading with an almost religious fervor.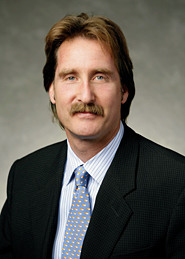 In 2001, the firm executed less than 1 percent of its orders electronically. By 2006, the figure jumped to just over half. Today, Lord Abbett does almost 90 percent of its orders itself, thanks mainly to dark pool aggregators–algorithms that access more than one dark pool.
But the electronic business isn't all set-it-and-forget-it for traders at this "plain vanilla, deep-value shop," said Ted Oberhaus, Lord Abbett's equity trading director, who's spent 26 years at the firm. As far as he's concerned, it's extremely high-touch. On every order, his traders have their hands and eyes guiding them through strategies and monitoring the execution process.
"I now have Lord Abbett traders implementing [our] strategies, or broker-supplied strategies," he said. "But it's Lord Abbett traders who are actually making the decision, as opposed to the old-fashioned days when we would farm that out to a broker."
The change has meant that his commissions are lower, with the increased low touch, and his broker list smaller. The firm's list dropped from about 300 domestic brokers five years ago to 20 today. That's due primarily to commission-sharing arrangements.
But it has been the firm's move to execution management system Portware that has increased its productivity and allowed it to rev up its level of electronic trading. As a complement, the firm has almost every full-service broker's dark aggregator loaded onto its EMS. And Lord Abbett wants every order that runs across its desk to go through one of them.
"There's an obvious reason for that: There's a lot of volume between the NBBO," Oberhaus said. "Before I cross the spread, I want to make sure I can take any dark liquidity that's out there. We're trying to minimize market impact, and that's the best tool I have to minimize market impact."
For years, his traders used to manually switch strategies. And now the aggregators do the switching for them, Oberhaus said.
Still, the firm is wary of the risks inherent in its favorite tool. So, Lord Abbett applies three directives for aggregator usage. They begin by using minimum thresholds.
"I need triggers, in terms of quantity, of price and of time," Oberhaus said. "And specifically, the trigger from minimum thresholds avoids high-frequency pinging."
Next, a dark aggregator must have a "heat map" that targets venues specifically by intraday liquidity. This way, Oberhaus said, it can adapt dynamically, reading the liquidity patterns of a dark pool intraday. Finally, it must have built in anti-gaming logic.
"All you need is something that avoids pattern recognition," Oberhaus said. "You want to steer away from anything schedule-based, something that's shooting 1,000 shares out every minute, because that's easy to recognize. You need to be unpredictable, add a little misdirection."
(c) 2009 Traders Magazine and SourceMedia, Inc. All Rights Reserved.
http://www.tradersmagazine.com http://www.sourcemedia.com/