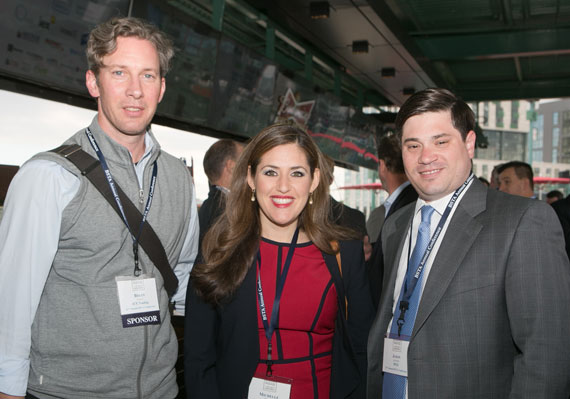 Where does the buyside meet? In Fenway Park, of course.
Members of the buyside in New England gatheredat the annualBoston Security Traders Association 2016 Conferencelast month to discuss the state of the market. Along with members from the selllside broker community and financial services firms, the tradersheard tales of leadership from a retired Navy SEAL. The event also featureda rooftop reception at Fenway Parkwith a guest attendence by Massachusetts Governor Charlie Baker.
Last week Traderspresented thefirst round of images from the BSTA 2016 Conference. This current set of BSTA images took place at the Fenway Park reception.
Recently,Traderspresented slideshows from theNational Organization of Investment Professionalsand the BTIG Celebrity Charity Trading Day. To view otherTradersgalleries, please visit theTraders Photos page.
BSTA photographs byJudith Sargent Photography.