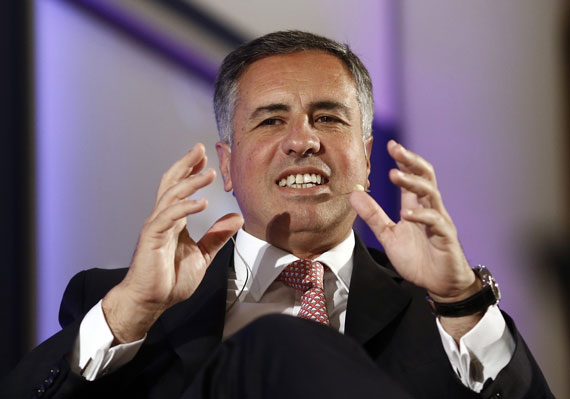 (Bloomberg) –Keep your chin up, bond trader.
JPMorgan Chase & Co.s Daniel Pinto, who leads the worlds biggest fixed-income trading operation by revenue, said a half-decade of pain may be almost over.
It feels that probably we are getting toward the end of the cycle of contraction now, Pinto said. We are in a good position to face the next stage, when that comes.
The rare note of optimismstems from a rebound in businesses including rates trading and some emerging markets, Pinto said Wednesday at an investor conference in New York. JPMorgans second-quarter trading revenue is on track to increase by a mid-teens percentage from a year earlier, fueled by better bond results, Pinto said, noting that theres still a month to go in the quarter.
Global investment banks have slashed costs and personnel amid a prolonged slump in fixed-income markets caused by stricter regulation and low interest rates. The biggest Wall Street firms generated $70 billion in revenue from the business last year, half the 2009 peak, according to Coalition Development Ltd. The decline has sparked debate as to how much of the slump is cyclical, or temporary, and how much is permanent. Morgan Stanley cut aquarterof its fixed-income staff late last year after deciding much of the decline is here to stay.
Lower Costs
JPMorgan and Goldman Sachs Group Inc. have taken the opposite tack, holding on to most of their fixed-income operations and preaching patience, while still cutting costs. New York-based JPMorgan reduced fixed-income compensation by 25 percent in the past five years, and the number of employees fell about 10 percent, excluding the impact of exiting some businesses, Pinto said.
Our strategy has been for a number of years to be able to put the fixed-income business in a position where we can wait for that recovery and make money along the way, said Pinto, 53. When this cyclical recovery comes, youre going to be in a very, very good position.
JPMorgan gained 0.9 percent to $65.84 at 1:08 p.m. in New York, the best performance in the Dow Jones Industrial Average.
Goldmans View
Goldman Sachs President Gary Cohn said Tuesday that hesoptimisticabout fixed income as some European and U.S. competitors retrench, adding that trading revenue in those regions could rebound. The firm has cut the number of fixed-income employees by 10 percent since the beginning of 2012, while compensation for the business has declined more than 20 percent, Cohn said.
Charles Peabody, an analyst at Portales Partners, said hes skeptical, noting that it wouldnt be the first time a Wall Street executive was prematurelyoptimistic.
Everyone keeps saying, Oh, this is the year things are going to bottom, things are going to get better, Peabody said. Maybe for a quarter or two, but not on a full-year basis.
While markets have already absorbed most of the permanent changes to the industry, including regulation and the migration to electronic trading, fixed income will continue to face pressure as rising credit losses reduce new issuance and trading levels, he said.