Hit em with the Hein!
Global investors poured $375 billion into exchange-traded funds in 2016, investment manager BlackRock said on Tuesday, a global record that came as investors looked to cut costs.
According to Reuters, the total, which is preliminary, compares with $348 billion in 2015 and includes a record $286 billion haul in the United States, home to the funds' biggest market.
ETFs are a basket of stocks or other assets traded by individual investors and institutions.
Reuters reported that fund managers from BlackRock to Vanguard and Schwab offer index ETFs that try to track, not beat, the market. They have sliced management fees on some funds to as little as $3 annually for every $10,000 managed. All three companies announced price cuts last year.
Those low fees along with other cost savings and conveniences have helped the more than $3 trillion ETF business take assets from rival financial products, including actively managed funds that attempt to beat the market but may fall short of that goal.
U.S.-based active stock funds recorded $288 billion in withdrawals in 2016, the largest on record, according to preliminary Thomson Reuters Lipper data through November.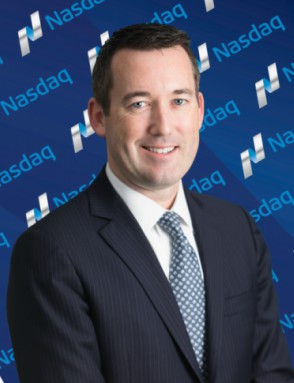 In a recent interview with Traders Magazine, Nasdaqs Head of ETP Listings Jeff McCarthy said that given investor demand for increased investment flexibility that ETPs (which include ETFs) bring, he expected more growth in listing activity.
We will continue to see innovation across both the passive and active space, McCarthy said. Passive will continue to create new strategies and asset class access and we do see growth in the actively managed space-notably in the NextShares actively managed fund structure.
Citing Nasdaq data, McCarthy reported growth on the bourse is besting all expectations. He reported that he expects 71 new Nasdaq listed products to be added to its roster, up from 35 in 2015 and 39 in 2014. Also, listings which have switched from rival exchanges such as NYSE Arca or Bats are on track to hit 52 this year, up from 19 in 2015 and 10 in 2014.
ETFs touch many aspects of Nasdaqs core businesses. Our multi-product and partnership solutions approach has contributed to the companys successful growth, he said. We continue to engage the industry on ETF market opportunities and how to support the market.
Overall, he expects 2016 total Nasdaq ETP 218 in 2015 and products to hit 330 securities, up from 218 last year and 174 two years ago.