Financial institutions dealing with the capital markets have shrunk their technology budgets by about 10 percent for this year, and many are looking to outsource as a way to reduce costs, according to a new report by Tabb Group.
Tabb surveyed sellside firms, asset managers, hedge funds and exchanges, and found that nearly half have reduced hardware expenditures for the year. While many firms spend as much as three-quarters of their IT budgets internally, 53 percent of respondents indicated a shift in their budget allocations toward external spending, including off-shore outsourcing, shared services and cloud-based offerings.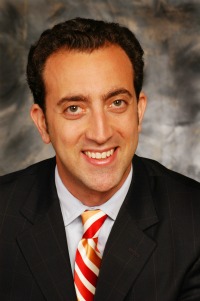 Adam Sussman, director of research at Tabb and author of the report, said that data capacity requirements show no sign of letting up, but the industry is in a cycle of declining spending.
"Folks are operating under a tight budget these days," Sussman said. "They are looking to reduce the ongoing maintenance of their current infrastructure in order to make room for some new investments."
With regard to U.S. equities trading, firms are looking for how they can lower their total costs of ownership in the present low-volume environment. At the same time, there is an increased focus on latency at a time when the amount of data coming out of the equities markets is actually increasing.
"They're kind of between a rock and a hard place, having to deal with the infrastructure complexity still growing while revenues are on the downturn," Sussman said.
Outsourcing is one way firms are attempting to keep expenses in check while still focusing on core performance issues. Sussman said the financial industry overall, and capital markets in particular, have been considered more conservative when it comes to adopting technology outsourcing strategies. But that is changing.
Tellingly, while 53 percent of respondents indicated that their IT budgets were shifting toward external spending, and 47 percent indicated no change, none of the firms surveyed said they were shifting toward internal spending.
One area that saw an uptick was spending on data center hosting, with 35 percent of firms reporting increased budgets. Sussman said this was less about expansion in the U.S. and more about exchanges in other countries offering colocation facilities.
A big surprise for Sussman was how much the industry is using social media. More than half of survey participants said they were actively engaged in or planned new initiatives for social media. Only 12 percent of respondents, however, reported using social media as a part of their trading strategy.
Sussman said few traders are using social media sites like Twitter to generate ideas, but as information becomes more readily available as a packaged data feed, the industry could embrace social media even more fully.