Prime broker Merlin Securities, which agreed on Friday to be acquired by Wells Fargo, is offering hedge funds a new tool to help them see the components underlying exchange-traded funds so traders can get a more complete picture of their positions.
Merlin's ETF decomposition tool allows clients to run a position report that can tell them their total exposure to a stock, whether it is held outright or indirectly through an ETF. The tool can be used for risk management and to help attribute portions of fund performance to individual stocks.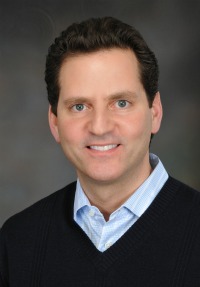 Ron Suber, head of global sales for Merlin Securities, said clients had been asking the prime broker for a way to put the underlying components of an ETF into position reports. Merlin has been offering the tool since March, giving clients an option to see positions with their ETFs viewed either as a whole or as component securities.
"You can run it either way," Suber said. "You can roll it up as an ETF, or you can hit the decompose button and then rerun the position report getting the underlying components."
Suber points out a fund might have a large holding in a certain company, but then also have exposure to that stock through a sector ETF or an ETF tracking a broad index. By taking a look at an ETF's underlying securities, a trader can view total exposure to that stock. Managers can also determine how much of overall performance came from individual names.
According to Suber, Merlin is looking into expanding the tool to offer additional services.
"We're getting requests from the managers saying, 'Now that you've done that with ETFs, can you do further enhanced reporting?'" Suber said. "They want some additional risk reporting on the components of the ETF, and some deeper analytics."
Hedge funds have been using ETFs much more frequently than in the past. Suber said an informal survey of some of his clients indicated that more than 80 percent of hedge funds use ETFs, though many of them have relatively small allocations to the vehicles.
Andy Nyobo, head of derivatives research at Tabb Group, agreed that hedge funds have become increasingly active in ETFs.
"Hedge funds are absolutely much more involved in the ETF space than they have been in the past," Nyobo said. "Partly it's due to the ability to more tailor investment focuses. It is also related to more complex strategies, around not only the ETFs, but the underlying components of the ETFs."
Wells Fargo announced on Friday it plans to acquire Merlin for an undisclosed amount. The transaction is expected to close in the third quarter.