Buyside-owned trading venue IEX has hired a trio of new salespeople aimed at growing its global trading business and client base. The new hires include Peter Gallo, Rob Leffand Julie Huhn.
Gallo, a 22 year veteran of the finance industry, is charged with building relationships with mid-size regional broker-dealers and deepening IEX's existing relationships. He joined IEX from Cantor Fitzgerald & Co. where he was head of electronic trading. Prior, he was with Citigroup, Bear Stearns & Co, and Tools of the Trade.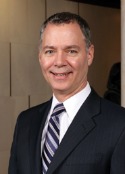 Leff, a pro with over 25 years of experience, will be building relationships with trading shops and with the hedge fund community. He comes from Quad Capital where he was senior portfolio manager. He also worked at SAC Capital and Millennium Partners.
Huhn is in charge of building relationships with high-touch single stock and program trading desks as well as with derivatives traders. She spent 10 years on the high-touch sector trading desk at Deutsche Bank. After that, she spent three years at Bloomberg in sales covering the Northeast region.
---
If you've gotten a new job or promotion, let us know at onthemove@sourcemedia.com
---
Capital Institutional Services, (CAPIS) promoted Matt Kiselica to manager and head of Head of International Trading. Kiselica, a 24 year veteran, will be responsible for managing the international trading desk's execution services, trading staff, and business development initiatives. Prior to joining CAPIS, he was vice president of Cazenove's global sales trading desk in New York. He also spent time at Robert Flemings and Smith New Court. He reports to director of global trading John Naudo.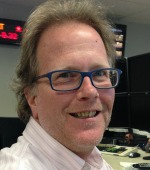 WallachBeth hired quantitative trading veteran Matthew Rowley as its chief technology officer, a newly created position. Rowley, a professional with nearly 20 years of experience, most recently served as head of alternative execution at Credit Agricole Cheuvreux, helping grow its global electronic trading business. Prior to Cheuvreux, he was global head of advanced trading products at financial software vendor Fidessa. He began his career as a quantitative analyst in the Strategic Risk Management Advisory group at First Chicago Corp.
Technology and execution services provider SunGard has appointed Robert Santella as its president for the firm's Global Trading business. In this newly created position, Santella is responsible for the overall strategy and global infrastructure of the trading solutions across the firm.
Also, Ralston Roberts was promoted to the role Chief Operations Officer for the firm's Global Trading, Market Data/Network business. Ralston is responsible for the firm's network and market data overall strategy; linking the world's banks, investment managers, brokers and asset managers together to facilitate straight through processing and consumption of financial information.
Lastly, Christian Kromann was promoted to the role Chief Operations Officer for SunGard's Global Trading, Trading Software and Services business. Kromann will be focused on providing multi-asset trading solutions to banks, brokers, trading firms and other financial institutions in the Americas, EMEA and APAC.