What's in store for the trading business in 2012? First off, it would be a huge boost if investors started putting money back into domestic stock mutual funds. Last year, through November, they pulled out $65 billion from the market. That drumbeat came after 2010's negative figure of $49 billion. The steady withdrawal over the last two years is one reason why there is a need for legitimate market making activities, as institutions are typically like-minded and on the same side of a trade.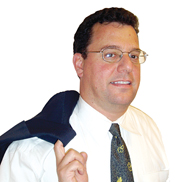 The Securities and Exchange Commission is in the process of writing the Volcker rule, which could upset how firms make markets in stocks. The rule is expected to be finalized around midyear. Hopefully the rule-part of the Dodd-Frank financial reform-doesn't discourage market making in its attempt to end risky proprietary trading. The last thing investors need right now is fewer industry players involved in adding liquidity. Let's see how this one plays out. In the meantime, you can read more about Volcker in our Rules and Regs section.
The ability to quote in subpennies is another issue that could come to fruition this year. The New York Stock Exchange and NYSE Amex have proposed allowing members to quote in increments of one-tenth of a penny. Nasdaq OMX is also in NYSE Euronext's corner on this one, as the exchanges are looking to attract retail order flow that currently gets traded by firms that internalize their order flow-the wholesalers and other big brokers. Our story on this topic examines the issues and how the proposal goes against the grain of the SEC's Regulation NMS.
You'll also find our cover story of interest. It's an old topic-transaction-cost analysis or TCA. But this old hand is maturing into something meaningful for traders. There is a move by vendors to add real-time information to aid traders in their quest for best execution. With better, "actionable" information, they'll be able to adjust their strategy on the fly, which could add up to better trading and, ultimately, even better performance on the portfolio level. Two vendors are planning on releasing their new real-time products in the second quarter.
Longtime financial journalist Mary Schroeder took on the topic and rolled up her sleeves to dig into this complex area. Mary is no stranger to Traders Magazine. She was editor of this publication in the early 1990s. She hasn't changed a bit. But everything else since has. Best of luck in 2012! Enjoy the issue.
(c) 2012 Traders Magazine and SourceMedia, Inc. All Rights Reserved.
http://www.tradersmagazine.com http://www.sourcemedia.com/