"More" is the operative word these days at mid-market brokerage Stifel Nicolaus.
More companies covered by research and trading. More sales and position traders. More algorithms to offer. More products for Stifel customers, such as direct market access. And Stifel said this should translate into more trading revenue.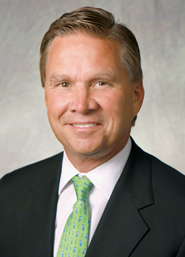 Since April 26, when Stifel Financial entered into an agreement to merge with Thomas Weisel Partners in an all-stock deal valued at more than $300 million, the Stifel Nicolaus brokerage subsidiary has taken on Weisel's 80 research sales and trading pros, as well as its 32 senior research analysts. They've joined Stifel's 159 research sales, sales and position traders, in addition to its 61 senior research analysts.
Stifel has also absorbed most of the 479 U.S. and Canadian companies covered under San Francisco-based Weisel's research. This brings St. Louis-based Stifel's total research coverage to a whopping 1,143 companies. And the firm intends to leverage this new research dreadnought to grab more broker votes and ascend institutions' trading lists, said Ronald Kruszewski, chairman, president and chief executive of Stifel Financial Corp.
"We had virtually no overlap in research," he said. "And so we would like to think that, at a minimum, if Weisel was getting five votes and we were getting five votes, on a combined basis we'd have 10."
Both Stifel and Weisel have focused on program trading and building algorithms over the past two years. The merger will result in combining the operations on both fronts, Kruszewski said.
Stifel took time to identify the strengths both firms brought to the deal. At the Sandler O'Neill Global Exchange and Electronic Trading Conference earlier this month, Kruszewski touted the electronic trading products and services both firms offered.
"We've really developed our program trading, and Weisel has a DMA product," he said. "So, we're going to combine the capabilities and have a robust algorithm-DMA-program trading product offering."
Stifel is also eagerly embracing some Weisel products and shelving others. For example, Stifel is offering customers Weisel's DMA. But it is mothballing, for now, Weisel's recent move to boost its market data center in order to pursue high-frequency trading clients, Kruszewski said.
Banking was the primary driver for the deal, said Devin Ryan, an associate director in equity research at Sandler O'Neill and Partners. Both firms now span the spectrum of sector coverage, he said. And Weisel strengthens industry growth areas Stifel might otherwise have taken years to develop, such as technology and health care.
Still, the merger positions Stifel's sales and trading well for the future, Ryan added. The firm's desks will benefit from having more products for sale.
"[The merger] provides a broader sector depth and breadth that rounds out Stifel's platform," Ryan said.
One Stifel customer who trades in small- and mid-cap names said it was too early to say what advantages Weisel research and trading would bring. But the newer, broader Stifel is intriguing, he said.
"One would think that it should only improve what they could do for us on the trading end," the trader said.
Stifel breaks its institutional business down into global wealth management and capital markets–which further divide into investment banking, sales and trading. Equities trading at Stifel saw a 5 percent increase in the first quarter of 2010 over the same period last year. The firm made more than $38.6 million trading equities from January through March 2010. Compared to the fourth quarter of 2009, though, equities trading revenues were flat.
That should change going forward, Kruszewski said. Even though he wouldn't offer any specifics on upcoming revenues projections, Kruszewski said he likes the overall forecast.
"I would think that on a combined basis, our sales and trading revenues are going to be up," he said. "I'd be disappointed if they weren't."
In accordance with the merger's specifics, Weisel will become a wholly-owned subsidiary of Stifel. Stifel expects the transaction to close around June 30.