A fragmented stock market and an aggressive new breed of trader have long-only buyside traders wringing their hands over the handling of their orders. The institutions are worried their brokers are routing haphazardly, exposing too much information and running up their trading costs.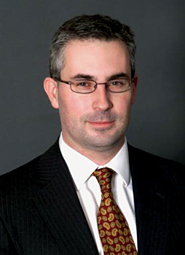 To get some piece of mind, they are demanding their brokers provide detailed road maps of their order routing. They want to know where their orders are going and how they are being treated once they get there. The pressure is forcing brokers to engage in a level of hand-holding never seen before.
See Sidebar: Morgan Stanley Faces Off Against HFTs
Greg Tusar, head of Goldman Sachs' electronic trading business in the Americas, is in the thick of it. "We have gone from a market structure that was reasonably understandable, where you walked an order from point A to point B, to something that is incredibly complex," Tusar said at a recent industry conference. "Transparency is now key. You have to show people where their orders went."
Goldman is doing just that with its own clients, through reports that show where their orders were executed and where they weren't. The big broker is also pushing to make that practice universal through regulation. In a letter it wrote to the Securities and Exchange Commission this June, it suggested the SEC broaden its Rule 606 to take into account unexecuted as well as executed orders. Right now, the rule requires brokers to report quarterly the venues at which its orders got filled. Goldman believes brokers should also be required to report those venues to which they sent orders that did not get filled.
Goldman also told the SEC it hopes to see exchanges and alternative trading systems make public more information about their rules and functionalities. Tusar is especially focused on dark pools. "It doesn't help for it to be as opaque as it is," Tusar told the crowd at this year's Security Traders Association confab in Washington. "Let's publish exactly how these things work, so people can see exactly what the order types are, who uses them, how you can find tiers and how you can opt in or out."
This urge to shine a light on the inner workings of the order-handling practices of brokers and trading venues stems from buyside angst over market fragmentation and high-frequency traders. Regulation NMS, in effect since 2007, has both splintered the market into about 70 "lit" and dark venues, and spawned an explosion of high-speed black-box trading. The buyside believes there are too many venues in which to search for liquidity and too many venues in which "predatory" HFTs can hide.
"Fragmentation has made our jobs a lot harder," Tim Fetter, a trader with Eaton Vance, said at STA. "I'd like to see a decrease in the number of trading venues."
Order Mishandling
With new dark pools and exchanges coming online regularly, that's unlikely any time soon. As Fetter was speaking, Nasdaq was in the process of launching its new size-focused exchange, Nasdaq OMX PSX, and Instinet was launching its new block-trading dark pool, BLX.
Perhaps compounding the problem for the buyside are charges that certain entities–both brokers and exchanges–have been mishandling their orders. Brokers and exchanges have flashed orders in dark pools and elsewhere, for instance, with an eye toward avoiding exchange fees, giving lurkers in those venues a free look at order flow.
Morgan Stanley, in particular, is critical. "Some of the practices were appalling," Bill Neuberger, Morgan Stanley's co-head of electronic trading, said at STA. "Your finger comes off the mouse. Do you know your order was routed to 400 different guys? No, you had no idea."
The big broker is calling on the SEC to conduct a wholesale revamping of order-handling practices, singling out such activities as blind pinging and the use of "actionable" indications of interest. These "free look for a free execution" practices leak clients' valuable trading information, Morgan Stanley told the SEC in March.
According to Neuberger, it is practices like these that have imbued the sellside-buyside relationship with mistrust. Like Goldman, Morgan Stanley is also calling for more transparency of order-routing practices. To "help regain the trust," Neuberger believes the order-handling broker must make clear not only where it is routing customer orders but "how many swings and misses did you have? How many different people did you route to before you actually got an execution?" he said at STA.
In Control
Reports to the buyside are not enough, says Gary Ardell of ConvergEx. Buyside traders must also feel they are in control. "If people get a bad print, they want to know where it came from," Ardell said at STA. Once they learn, they sometimes ask Ardell to remove that particular dark pool from his company's Abraxas routing platform, he said. "People ask us all the time to remove certain dark pools and emphasize others," he said. "It goes a long way in letting people feel they not only understand what is going on with their orders, but that they are absolutely in control."
Limiting the trading venues to which their orders travel is part of the program at Barclays Capital, as well. According to Brian Fagen, Barclays' head of equities electronic trading sales, the big broker lets its customers create "tiers and segments" within the vast trading world against which they want to execute their orders. "We show them the performance of their order flow," he said at STA. "They base their decisions on facts."
All of this looking under the hood is necessary, according to those on the buyside. "There has to be much more transparency in the creation of the order," Damian Maroun, head trader at GE Asset Management, said at STA. "It has to be fed back into our systems so we can see in real time where we are having success."
(c) 2010 Traders Magazine and SourceMedia, Inc. All Rights Reserved.
http://www.tradersmagazine.com http://www.sourcemedia.com/