Much of the industry is firmly opposed to real-time reporting of a new consolidated audit trail, but regulators continue to hint that a real-time component might still be included when the Securities and Exchange Commission rolls out its CAT proposal in the next few months.
At a conference hosted by the Securities Industry and Financial Markets Association, David Shillman, associate director of the SEC's Division of Trading and Markets, called CAT the agency's "number one" priority.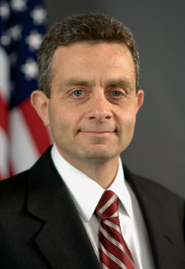 While a real-time reporting requirement would mean extensive technology upgrades, he said it could still be feasible.
"If a real-time audit trail were approved by the Commission, monitoring technologies could be developed," Shillman said.
At the same conference, Gregg Berman, senior adviser to the director of the Division of Trading and Markets, was even more enthusiastic. He said the SEC had sought information regarding the availability of real-time tools and found the necessary technology for monitoring is available.
"We were quite pleased to find that it is possible for us to procure systems, databases and applications that will enable us to read, monitor and analyze the same low-latency trade-and-quote feeds that many of the most sophisticated market participants use today," Berman said.
Such systems would allow the SEC to observe every trade, every quote and every cancel, at just about the same time and in the same way that other market participants do, according to Berman. He said that while markets are complex, they are not inscrutable.
Others are not so sure real-time reporting would be a good idea. Many in the industry feel it would be excessively expensive and would add little value for regulators, since illegal market activity probably could not be identified until after the fact anyway.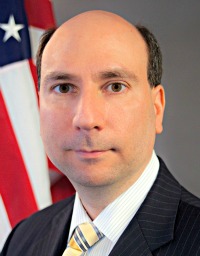 Some in the industry feel it would be impossible to spot in real time any activity not so egregious that it would be caught today anyway.
"Real time is the worst time," said Chris Concannon, a partner with electronic trading firm Virtu Financial and former head of U.S. transaction services at Nasdaq OMX. "In order to recognize manipulation, you have to look at patterns of activity over time."
Elizabeth King, counsel at Getco and former associate director of the SEC's Division of Trading and Markets, echoed Concannon, noting that an investigation is usually necessary once possible abuse is detected. "We don't understand the added benefit of a real-time audit trail," King said. "T+1 seems perfectly sufficient."
Many in the industry want the SEC to use the Financial Industry Regulatory Authority's Order Audit Trail System, or OATS, as the basis for CAT. Some argue that OATS-which tracks an order from start to finish-is already 80 percent of the way there.
But in spite of industry concerns, a number of vendors have been lining up to provide the technology necessary for real-time reporting. Michael Belanger, president of Jarg Corp., said real-time reporting would be relatively ineffective the way it's currently proposed, but the agency could implement a monitoring system that works well and costs little.
Instead of building new databases, Belanger suggested the SEC use existing databases and use routing search engine technologies known as intelligent agents to look for specific patterns in real-time.
"We certainly have the technology," Belanger said. "There could be thousands or millions of agents, depending on how sophisticated the SEC's thought process was."
Belanger said a firm like his could create the platform and regulators could design agents to look for whatever patterns they considered problematic. The agents would then alert the SEC if it looked like a trader were going off the rails. This, he argued, would be far superior to waiting until a market disaster actually happens.
"It would be like a chess game," Belanger said. "The agents would be essentially telling you what moves are being made, and they would speculate on when there was going to be a checkmate, and how many moves ahead."
Installing such a platform for real-time surveillance would cost between $40 million and $60 million, according to Belanger. After that, the system could be maintained at modest costs allowing for continual upgrades, he added.
That price tag is a far cry from the $1 billion to $4 billion projected when CAT was first proposed by the SEC.
Shillman believes modern technology will make an updated system feasible and that OATS is too creaky.
"Technology has advanced since the late 1990s, when OATS was developed," Shillman told SIFMA attendees. He also took issue with the characterization of OATS as 80 percent ready.
(c) 2011 Traders Magazine and SourceMedia, Inc. All Rights Reserved.
http://www.tradersmagazine.com http://www.sourcemedia.com/