CastleOak Securities now offers its clients the ability to get their block trades done silently and directly through BIDS Trading.
CastleOak and BIDS, a dark pool alternative trading system, signed a sponsorship agreement allowing for castleoak's clients' orders to go directly to the block trading system for execution,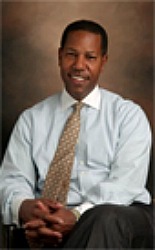 The goal for CastleOak, a partnership between CastleOak Management Holdings and subsidiary of Cantor Fitzgerald, is twofold, according to David Jones, co-founder, president and chief executive officer of CastleOak Securities. First, by sending orders to BIDS it can offer its clients more liquidity and in size – thus pumping up its own trading volumes. Second, it offers clients a way to pay their other trading obligations, such as research chits.
"We are excited to become a sponsoring broker with BIDS Trading, which gives our clients access to reliable liquidity in the markets," Jones said. "We were looking for different ways to provide liquidity and had been already talking to BIDS."
Some of CastleOak's clients were already trading in BIDS, making the partnership an easier sell to the buyside, Jones added.
"Orders will be sent to BIDS, they will handle the order and orders will be crossed there," Jones said. "We do the trade settlement and clearing."
BIDS Trading allows market participants to trade large blocks of equities without revealing their order. Information disclosure is controlled by the trader via customizable trading tools: traders set their minimum block size to help protect their order and they can filter out counterparties based on past trading behavior.
BIDS Trading entered a similar agreement with Academy Securities, a Disabled Veteran Business Enterprise and Service Disabled Veteran Owned Business in San Diego, California, earlier this year.