Storebrand Asset Management, a pioneer in sustainable investments, has adopted Bloomberg's cloud-based data science research platform, BQuant Enterprise, enabling multiple desks across the business, including fixed income, ESG and equities to create, test and further integrate actionable data/models into their front-office workflows.
Storebrand Asset Management has deployed BQuant Enterprise to get to market quickly with unique models for credit factor construction, equity strategy research, and portfolio construction, delivering the breadth of Bloomberg data, services, and toolboxes at their users' fingertips.   
Additionally, BQuant Enterprise is deployed for several ESG-focused functions. The BQuant Platform allows Storebrand Asset Management to further integrate its own ESG analysis and research with quantitative metrics more efficiently, accelerating the company's ability to make objective ESG considerations.
Storebrand Asset Management has also deployed its ESG models as BQuant applications to its Bloomberg Terminal users, allowing the company to use its own ESG data alongside Bloomberg's and other sources, enabling efficient data processing, quantitative backtesting and ESG modelling.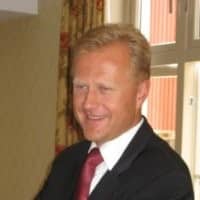 "Our deployment of Bloomberg's BQuant Enterprise provides access to an innovative technology with a competitive edge," said Dagfin Norum, Chief Investment Officer at Storebrand Asset Management.
"The platform will permit more efficient access to cloud-based, high-quality, financially focused data sets across multi-asset-classes and alternatives, giving our teams more actionable insight for daily decision making." 
BQuant Enterprise is a cloud-based analytics research platform for quantitative analysts and data scientists in the financial markets. This customizable, turnkey solution accelerates financial services firms' ability to compete more aggressively, by incorporating quantitative approaches to all aspects of their investment processes.
In addition, BQuant is the first data science solution from Bloomberg that is designed specifically for financial markets and offers operation-ready access to Bloomberg's comprehensive range of high-quality, market- leading, multi-asset-class financial data sets. 
"BQuant Enterprise is our cloud- native offering for customers who want to quickly integrate their data and systems with ours, to test and deploy models, and capture the synergies of users working across teams and asset classes from day one, as Storebrand Asset Management has done," said Javier Mitra-Valdes, Head of BQuant at Bloomberg.
"We are excited to work with the company, providing them with solutions to better capitalize on opportunities, assess risk and continue innovating in sustainable investments."