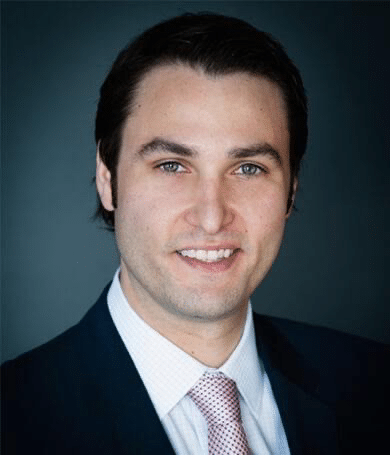 Prometheum, parent of a FINRA member firm and SEC registered digital asset securities alternative trading system (ATS), is aiming to launch its ATS in Q3, according to Aaron Kaplan, co-CEO and co-Founder.
Initially Prometheum ATS will target institutional traders, and then plans on introducing retail, once its sister company, Prometheum Capital, becomes a Special Purpose Broker Dealer (i.e. a SEC regulated blockchain custodian), he told Traders Magazine.
"Our intention is to create a thriving public market for digital asset securities regulated under the Federal Securities Laws and that requires the ability to service both institutional and retail investors/traders," he said.
Kaplan said there are numerous venues for digital asset trading, but few, if any, that are regulated and/or operate under the Federal Securities Laws (FSLs).
He explained that virtual currency exchanges allow for trading of digital assets, but either operate in a regulatory gray area, or are regulated as Money Service Bureaus (MSBs), but major virtual currency exchanges (regulated as MSBs) don't afford investors the protections required by the FSLs.
Founded in 2017 by a group of Wall Street attorneys, Prometheum is a blockchain-focused company, which proposes to build an end-to-end ecosystem for the trading, custody and settlement of digital asset securities.
Prometheum ATS is licensed and regulated by FINRA and the SEC and operates under the Federal Securities Laws, which require investors be protected, markets be fair and orderly and information be fully and fairly disclosed, Kaplan said.
He added that Prometheum ATS is "one of, if not the first", public market ATS for digital asset securities.
Kaplan explained that Prometheum ATS's systems are built to ensure compliance with, and has obtained the licenses to operate under, the securities laws, which eliminates the ongoing compliance risk and regulatory uncertainty associated with institutional participation in the space.
"It has always been our belief at Prometheum that the FSLs are the best framework to regulate the issuance, trading and custody of digital assets," he said.
"We are confident that the best path forward for investors, traders and the digital asset space in general is the application of the Federal Securities Laws to activities associated with the investment, trading and custody of digital assets and believe that is what we will see going forward," he added.
According to Kaplan, the Prometheum ATS is also built with the goal of allowing seamless integration with traditional Wall Street.
By leveraging established methods/instrumentalities used by the securities industry (FIX Engine, Equity Trading Model, etc.), Prometheum provides an environment where financial institutions and traders can connect and feel comfortable trading, he said.
Prometheum has built a set of trading systems to facilitate both the technological integration requirements of blockchain and digital asset securities as well as the performance and capacity requirements of traditional markets, he said.
"Our trade gateway integrates directly with our web-based trading interface and trading API and our multi-layered risk control system ensures our compliance team can monitor trading activity in real time," he said.
According to Kaplan, regulation is providing the clarity and the sort of framework by which digital assets will be able to flourish on a larger scale.
He said that with recent events in relation to the Coinbase disclosure that customers could become general creditors in the event of a bankruptcy, or the Luna/UST death spiral, it is "blatantly apparent that the US Federal Gov't is going to step in on multiple fronts in order to make sure investors/customers are protected".
"The implementation of the Federal Securities Laws, which are tried and tested, is what we at Prometheum believe is the best way forward to ensure that investors are protected, markets are fair and everyone has an even playing field when it comes to information in the digital asset space," he said.
He added that institutional interest in digital asset trading venues operating under the Federal Securities Laws is also increasing at a "pretty rapid" pace.
"There is a noticeable paradigm shift from even a quarter ago when it comes to interest/appetite and the understanding that digital asset trading venues regulated under the Federal Securities Laws are the future of digital asset trading," he concluded.