LiquidityBook, a provider of cloud-native trading solutions for the buy and sell sides, has hired Isaac Cambron as Vice President of Research and Development. Reporting directly to Chief Technology Officer Shawn Samuel, he will spearhead enhancement efforts for the firm's robust suite of trade management offerings. Cambron brings an extensive background in engineering and product development. He most recently served as Vice President, Engineering for Seismic – a cloud-based global sales enablement platform – where he led a sizable research and development team in building game-changing capabilities in a wide range of areas, including deep analytics, API-based functionality and artificial intelligence/machine learning, in addition to other innovative applications and features.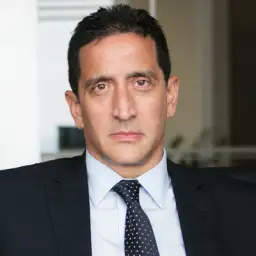 Shane Akeroyd has joined Digital Asset's executive team in the newly created position of President. In this role, he will focus on developing and maintaining customer relationships and driving new business opportunities. Akeroyd brings over 25 years of global client management experience. He joins Digital Asset from IHS Markit, where he spent 15 years in leadership, driving account management programs globally and leading regional teams across Asia Pacific.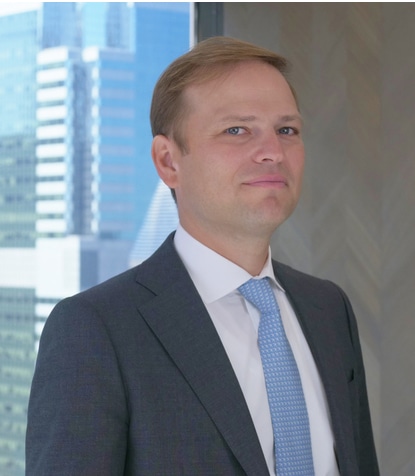 BNP Paribas has appointed John Ferrara as Head of Sales and Relationship Management for the Institutional Investors client segment in the Americas for BNP Paribas Securities Services, the bank's securities services division. Based in New York, he reports to Dennis Bon, Head of BNP Paribas Securities Services in the Americas, as well as Alvaro Camunas, Global Head of Client Development for BNP Paribas Securities Services. Ferrara has deep expertise in the asset management industry, gained from a number of enterprise sales roles in securities services and financial technology. Previously, John was at Citi, where he led sales for the Asset Manager segment for Custody and Fund Services.  
Anthony (Tony) Huck has joined big xyt's global executive team as Head of the Americas. Huck brings over three decades of expertise to big xyt as a widely regarded leader in the financial services industry. In previous roles, he was CEO of Score Priority (now Lime Financial), he served as President and COO of Lime Brokerage, and he has held senior executive positions at Royal Bank of Scotland, Citadel Securities, and Investment Technology Group (ITG).
TraditionDATA has made nine strategic appointments across the firm as part of its continued global growth plans. The firm has hired four Business Development Managers, a Commodity Product Manager and a Global Marketing Manager all based in London, alongside three new roles in its U.S. team. The appointments in the London office include Federica Ferretti, formerly of JB Drax Honoré; Daria Graesli, formerly of Bloomberg; Riley Frost, formerly of Global Reach Group; Jamie Vandome, formerly of Sterlex; Francesca Marrone, formerly of Bloomberg and Lexa Palfrey, formerly of Weatherbys Private Bank. In the US, Chris Demaso, who previously worked for Bloomberg and Deutsche Börse, Sal Provenzano, formerly of GTX, ABN Amro & Pru Bache and Raffaele Illiano, an experienced structured products expert, who worked at Bloomberg and Fitch Ratings, all joined the TraditionDATA team in New York as business development managers focused on servicing the expanding interest in the Tradition financial data product suite.
Hazeltree has appointed Kevin Held as the firm's Chief Financial Officer. Held joins Hazeltree with more than 30 years of experience in finance for several high-growth companies, from early-stage startups to established businesses across the fintech, technology, SaaS, and financial services industries. Prior to joining Hazeltree, Held was the CFO of Vehlo Purchaser, a provider of SaaS solutions to the automotive repair industry. Held will report directly to Hazeltree CEO Tushar Amin.
Provenance Blockchain Foundation, an organization focused on enabling financial services firms to reimagine how their businesses operate, has welcomed Ira Miller as Vice President of Engineering. In this role, Miller will continue the work of building an inclusive, highest-quality engineering organization supporting Provenance's technical ecosystem, including security, operational resilience, scalability, interoperability, user interface and user experience. Miller joins Provenance Blockchain Foundation after serving most recently as Director of Engineering at Figure, where he led the engineering team which developed Provenance Blockchain's protocol. 
Chris Codo has been appointed Senior Relationship Manager at United Fintech. He spent the last seven years as Senior Director, CME Group, with a focus on selling to hedge funds. His previous roles include Sales Director at FXall, Sales Director at Barclays Capital, Vice President at Lehman Brothers, and Vice President at Bloomberg LP.  
If you have a new job or promotion to report, let me know at alyudvig@marketsmedia.com