IEX Exchange has landed a new Chief Operating Officer, Daniel Ciment. He begins in July and comes from J.P. Morgan, where he spent the last 10 years as a Managing Director and Head of Global Equities Electronic Trading and Global Agency Program Trading. Prior to J.P. Morgan, he held similar roles at Barclays Capital, Lehman Brothers and ITG. He will report to IEX President and Co-Founder Ronan Ryan.
Cowen has promoted Eric Rose, who has been with the company since 2017, making him a Managing Director and now Head of Derivatives Trading. In this expanded role, Rose will be in charge of the oversight of the ongoing growth of Cowen's derivatives trading capabilities and platform. He will remain based in New York and will continue to report to Kyle Solomon, Managing Director and Head of Alternative Equity Strategies and Drew Forman, Managing Director and Head of Derivatives.
If you have a new job or promotion to report, let me know at jdantona@marketsmedia.com
NN Investment Partners (NN IP) has appointed Marcin Adamczyk as Head of Emerging Market Debt (EMD), as of 1 July. In this role, Adamczyk will be responsible for overseeing the Emerging Market Debt team and will focus on the execution of our client-led strategy, replacing Edith Siermann, Head of Fixed Income & Responsible Investing at NN IP, who has held the role of Head of EMD ad interim since November 2019. He brings over 20 years of broad experience in investing in Emerging Markets and has held senior leadership roles. Marcin joins NN IP from PZU Group, where he was CEO of its asset management unit TFI PZU and later acted as advisor to the Board of the Group. Prior to this, he worked in several senior leadership roles at, amongst others, Nomura International Group in London, Lombard Odier Investment Managers in Amsterdam and Geneva, and leading Dutch pension and fiduciary manager MN Services. He will report to Edith Siermann and will be based in our head office in The Hague, while actively overseeing the global EMD team.
BTIG has onboarded Jake Fuller as a Managing Director to launch digital services research coverage and serve as the lead Digital Services Analyst. Fuller has more than 20 years of sell-side research experience. Prior to BTIG, he spent five years at Guggenheim Securities, where he was a Managing Director and an Internet and Lodging Research Analyst. Earlier in his career, he held similar analyst roles at FBR, Lazard, Soleil Securities, Thomas Weisel, Credit Suisse First Boston and Donaldson, Lufkin & Jenrette, where his coverage spanned casinos, hotels, leisure, eTravel and Internet. He will be based in BTIG's New York office and report to David Lenchus, Director of Research, at BTIG.
Strategic Investment Group landed Valentina Glaviano as a Managing Director on the Client Development team, reporting to Nikki Kraus, Managing Director and Global Head of Client Development. Most recently, she was a Director of Outsourced Chief Investment Officer Services at Covariance Capital Management, formerly a subsidiary of TIAA Endowment & Philanthropic Services. Prior to that, Glaviano was Managing Director and Head of Distribution at Lattice Strategies. Earlier in her career, she held a number of principal positions at Guggenheim Investments, iShares, and Lazard Asset Management.
According to eFinancialCareers, Barclays snagged Jerry Minier from Goldman Sachs. Minier left Goldman Sachs after fifteen years according to his FINRA registration. According to his LinkedIn profile, he joined as a managing director and that he's a specialist in G10 and emerging markets FX derivatives.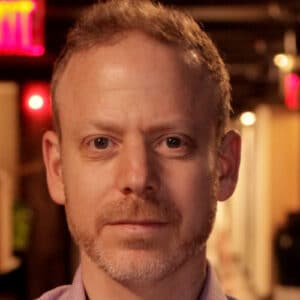 genesis, a global capital markets software firm, expanded its management team by appointing Nick Kolba as Global Head of Platform. Kolba has spent the past 20 years leading enterprise-wide technology projects as both Chief Technology and Product Officer at OpenFin and, prior to that, as a Technology Director at Thomson Reuters, where he led the development of the Eikon App Studio.In addition to his leadership role at FINOS, Kolba is also the co-founder and Chair of the FINOS FDC3 programme, an interoperability standard with over 100 participants from 40+ financial firms representing major sell-side, buy-side, and vendor firms across the industry.
The Supervisory Board of Deutsche Börse AG elected Martin Jetter as new Chairman of the Supervisory Board. Jetter succeeds Dr. Joachim Faber, who resigned from the Supervisory Board effective at the end of its recent Annual General Meeting.
Genesis, an industry pioneer and leader in digital currency trading and lending, today announced it has launched a derivatives trading desk. This new offering will be spearheaded by industry veteran Joshua Lim who has worked previously with the likes of Galaxy Digital and Circle. This new development comes one week after the announcement of Genesis' acquisition of Vo1t, a major digital custodian, cementing the firm's final step in a multi-year journey to create Genesis Prime, a full-service digital asset prime broker.
London-based R.J. O'Brien Limited has brought on a veteran team of brokers to establish a new specialty in soft commodities. Gary Papier, James Hunt and David Cutler have extensive experience in futures and commodities, particularly in coffee, sugar, cocoa and cotton. Papier and Hunt are both Senior Vice President and Soft Commodities Co-Head. Cutler is Vice President, Soft Commodities.  Papier and Hunt have worked together for the past 15 years, initially as a client and broker and later as colleagues. Hunt and Cutler also worked together for several years prior to joining RJO Limited. The team reports to Renée Laird, RJO Senior Managing Director and Global Head of Commercial Agriculture and OTC Markets.
OSTC, a leading, global derivatives trading and education business, appointed Peter Lenardos as Chief Financial Officer.  Lenardos replaces Kenny Su, who had filled the role as CFO on an interim basis from October 2018. He previously was Chief Financial Officer, and then Chief Executive Officer, of Cinnober Financial Technology AB, where he oversaw the strategic turnaround and subsequent sale of the publicly listed Swedish fintech company to Nasdaq, Inc. for $220 million. Before his c-suite experience, Lenardos served as Managing Director, global market infrastructure companies and Pan-European diversified financials, at Royal Bank of Canada's London office from 2011 to 2018.
MUFG, one of the world's leading financial groups, has named Hiroshi Masaki to its board of directors for MUFG Americas Holdings Corporation and its U.S. banking subsidiary, MUFG Union Bank, N.A., effective immediately. Masaki has more than 25 years of experience with MUFG in corporate banking and strategic planning for global business.