Equity markets are much more fragmented today with a lot of price discovery happening on the exchanges, according to Stacey Cunningham, President, NYSE.
"The market makers are really setting those prices and very often on exchanges. And that's a sophisticated risk management exercise," she said in an in-person interview with Shane Swanson, Senior Analyst in the Market Structure and Technology Group at Coalition Greenwich.
She added that if the system doesn't perform the same under all conditions, they're going to price that risk in.
"That's going to lead to worse prices for investors. And that's really critical to make sure that no matter what is happening in the market, the system is always as responsive as it is in quiet conditions," she added.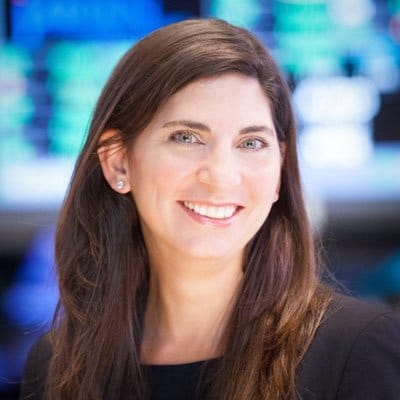 Cunningham said: "Our systems are so critical that you have to be prepared for whatever the markets might throw your way. Nobody expected a global pandemic to be unfolding year ago."
NYSE had migrated all of its systems onto the Pillar technology in advance.
Technology has to be at the core of everything we do, she said, because no matter what the market conditions are, the system operates the same way.
Cunningham said that during the periods of volatility it was "very rewarding to see how well all the technology performed".
NYSE's hybrid model combines technology, accountability, and human judgement, she said.
"Designated market makers use technology to trade, but they also have a human being on the floor who is interacting with institutional brokers at point of sale. It's the combination of those three components that creates the NYSE's unique market model," she stressed.
Cunningham said this is "the most exciting period of time in the capital markets industry in several decades".
"Companies have more choices than they've ever had before. A lot of that is driven by their reasons for going public," she said.
According to Cunningham, NYSE is continuing to innovate new paths to go public, such as capital raises in direct listings.
"The initial impetus for direct listings was to decouple capital raising from going public, since that was not the primary goal. But some companies want that to be part of the process. We worked with the SEC for 18-odd months and received approval at the end of last year to have a primary offering as part of a direct listing," she said.
Cunningham thinks it's really important for all to work together as an industry.
"One thing we have not done well as an industry is telling our own story. We need to make sure we tell the story of all the good that gets done when companies raise money. But it needs to be a story of shared success. There is a lot of frustration with elements of our markets, which is getting manifested in different ways such as meme stocks. I think it's on us to tell that story a little bit better,"
"I think there's a lot of talk about market structure and what might change and areas for improvement. We're open to having all those conversations and looking for ways to make sure we're delivering the best results," she said.
"I think we need to make sure that the issuers and investors are part of that focus as we develop those solutions and work toward delivering the results that really what make our US capital markets so unique," she added.