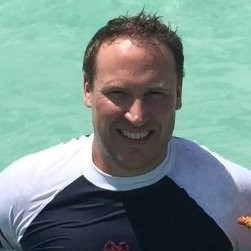 Outset Global has continued to expand its outsourced trading desk adding former buy-sider Edward McCabe as a Managing Director of the firm's New York office. McCabe has as 20 years' experience working on the buy-side, most recently as global head of equity trading and equity capital markets at JP Morgan's Highbridge Capital Management. He has also previously worked at Narragansett Asset Management, to build out their first trading desk.
If you have a new job or promotion to report, let me know at jdantona@marketsmedia.com
BTIG has landed Carrie Ford for its Institutional Equities team as a Managing Director in Dallas. Ford has more than 20 years of industry experience and comes from Jefferies, where she spent the last nine years most recently as a Senior Vice President within the Institutional Equities business. Previously, she held a similar role at Lehman. Earlier in her career, she also spent several years on the buy side as the Head Trader at Regal Asset Management, and an Assistant Trader at Barrow, Hanley, Mewhinney & Strauss. Ford will be based in the firm's Dallas office and report to Richard Blank, Jr., Managing Director and Head of Global Equities, at BTIG.
Recently rebranded StoneX has grown its structured finance group by hiring Grant Garcia as Director of Product Sales. Garcia will focus on covering asset manager, hedge fund and bank portfolio clients trading new issue and secondary agency mortgage and private-label securities. Prior to joining, he served as Director at Bank of America Merrill Lynch, where he managed Securitized Products Sales with a focus on Agency MBS products. Earlier in his career, he held position in Securitized Products Sales at Credit Suisse, serving a broad list of institutional investors across all agency and non-agency mortgage and asset backed securities.
Virtu Financial promoted Akiko Imai to Global Head of New Sales within its Virtu Execution Services Group. In addition to New Sales, she will lead global sales efforts for POSIT Alert, reporting directly to Brad Johmann, Global Head of Posit Alert, and Stephen Cavoli. Imai moved to Hong Kong to join ITG in 2013 as the first hire for POSIT Alert Asia-Pacific Sales & Coverage desk, progressing to become Head of POSIT Alert Asia-Pacific. She also worked for Lehman Brothers and Nomura in Tokyo and joins Virtu's Global Management Committee.
GLMX, an electronic securities financing trading platform has bulked up its ranks making several changes. First, the firm appointed Kyle O'Donnell as Chief Information Officer. He has experience at both trueEX and Symbiont.io, and will report to CEO Glenn Havlicek. Other appointments include:
Andy Wiblin will assume overall management of the London office as Managing Director – UK/Europe.
In London, Andrew Turvey will join as Head of Sales – UK/Europe.  Most recently, Andy was Executive Director for Repo Sales at JP Morgan and has enjoyed nearly a 20-year career at JPM engaging buy-side clients.  Andy will be a peer of Anish Patel, who runs Business Development in Europe.
Dave Grimsby will transition from Operations in London to Client Support and Integration.  Dave is one of the original GLMX team from Palo Alto, having joined in 2011.
Phil Buck, managing director, Europe, is leaving the firm but has agreed to until September 30 to help in the transition.
Best Execution Solutions, a provider of Rule 606 and 605 regulatory reporting technology, has told Traders Magazine that Rasha Hantash will be joining BXS's fast growing team as the Vice President of Technology. Hantash is a Software Engineer with a special interest in web application security and open source software. Rasha recently completed her two year internship at Capital One as a Software Developer. here she learned full-stack development and built a new user interface for Capital One customers. Among her new responsibilities Rasha will be working directly with BXS's CTO, Ben Calev on Product development, Cloud management and Data analysis with an emphasis on Data integrity and Validation. Relatedly, Mike Post was promoted to Executive Vice President at Best Execution Solutions.
oneZero Financial Systems has landed David Quinlan for its Board of Directors. Quinlan was previously an Executive Managing Director at Eze Software. In his role on oneZero's board, Mr. Quinlan will support oneZero's growth plan in the FX market.
Roberta Marracino onboarded at UniCredit as Head of Group ESG Strategy & Impact Banking. She will be a member of the UniCredit Executive Management Committee (EMC). Marracino will focus on strategy definition and the dedicated execution of the Group's environmental, social and governance initiatives and commitments. She has wide-ranging experience of strategic advisory, business risk evaluation, innovation and corporate reputation and comes from Zurich Insurance plc., where she headed Business Innovation & Market Management (Italy). Before that, she was Executive Director of Research, Communication, Corporate Social Value and Export Competence Training at SACE and Director of Research and Communication for the Mediterranean Area at McKinsey & Company.