In the latest financial-industry initiative to address climate change, Puro.earth, the world's first marketplace and standard registry focused on carbon removals, has joined forces with Climate Impact X (CIX) exchange to make it easier for firms to access tradable credits and remove carbon from the atmosphere.
The strategic partnership aims to spur innovation in the voluntary carbon market. By blending nature- and technology-based removal credits in a single solution, the initiative meets the demand for portfolios that map to The Oxford Principles for Net Zero Aligned Carbon Offsetting. Those standards, set by the University of Oxford in 2020, recommend a progressive increase in the volume of long-term carbon removal and storage in the blend of credits used by corporations, to reach net zero.
Carbon removal requires physically removing carbon from the atmosphere and stabilizing it into durable storage. Removing carbon from the atmosphere is a critical component of mitigating climate change, which is the 'E' in ESG and a primary focus of companies' sustainability efforts.
Puro.earth launched in 2018 to marry a viable business model for carbon removal with existing carbon removal technologies. Nasdaq acquired a majority stake in 2020, so Puro.earth's carbon removal certificates, verified by an independent third party, enable corporate clients of the global exchange operator to better achieve their environmental, social and governance (ESG) objectives.
"Permanent carbon removal projects are in their infancy, and therefore supply is very constrained," Puro.earth CEO Antti Vihavainen said in a press release. "We are looking to change this. A ready-made, high-quality portfolio with an annually increasing share of permanent removal will prove companies' progress on their carbon net zero pathway."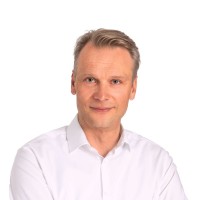 The collaboration with Climate Impact X marks Puro.earth's first foray into Asia. CIX, jointly established by DBS Bank, Singapore Exchange (SGX Group), Standard Chartered and Temasek, brings to the partnership trusted nature-based solutions that protect, restore and grow natural ecosystems such as forests, mangroves and coastal habitats.
"Our partnership with Puro.earth helps unlock new supply by sending a clear demand signal," said Mikkel Larsen, CIX CEO. "It is a unique collaboration that will help drive the creation of a science-aligned solution that reduces frictions for businesses and institutions looking to incorporate a blend of curated credits in their carbon portfolios."
Leveraging the new dynamic carbon credit portfolios will help more Asian companies navigate carbon neutrality and net-zero. Puro.earth's presence in Asia will also make it easier for suppliers of carbon removal projects in the region to get credits issued under the Puro Standard, the first carbon removal standard for engineered carbon removal methods in the voluntary carbon market.
"Carbon removals with durable, meaning geological time-scale, storage will inevitably play a role in stabilizing atmospheric concentrations of carbon dioxide, and potentially even reducing them after net zero is achieved," said Professor Myles Allen of the University of Oxford, the Chairman of Puro.earth's Advisory Board and co-author of the Oxford Principles.