Bitcoin will officially turn 10 years old next year. With 2019 being only 6 months away, now is a good time to think about where the crypto market is going to be in half a years time.
Bitcoin was made in response to the Global Financial crisis in 2008. And today, many other cryptocurrencies have followed. So far, there are around more than 1,600 digital currencies present, not to mention other blockchain projects.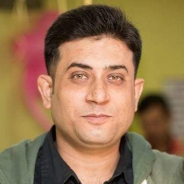 In 2017, Bitcoin was able to reach its all-time high at almost $20,000. However, things went bearish ever since the start of 2018. At this point, Bitcoin has dipped below $6,000 a few days ago. In reality, so-called crypto investors have different views when it comes to its future value. There are experts who believe that Bitcoin is about to hit $50,000 this year while there are those that have a more tapered prediction saying that Bitcoin will have a hard time to go up again.
Tough but Clear Regulations
One of the reasons behind the bearish performance in 2018 so far is because of the regulatory changes made by regulators from different parts of the world. China is among the first that decided to ban crypto-related activities, including crypto exchanges in the country in 2017. In addition to this, there is a witch hunt being done against crypto mining operations. In the coming months, especially in 2019, expect tougher but clearer regulations for the crypto market.
Though regulatory changes have caused panic and even concern on the part of crypto investors and businesses alike, these changes are needed in order for the market to mature. Expect to see this trend being carried out throughout the globe.
The US Securities and Exchange Commission is slowly trying to define exactly what cryptocurrencies and ICOs are. And so far, William Hinman, who works as the agencys director of the division of corporate finance mentioned that Ethereum isnt a security. His statement follows a similar tune as SEC chair Jay Clayton as he also cleared Bitcoin from being regulated in the same way as stocks and bonds or other investment vehicles.
Fewer ICOs?
Though Bitcoin and Ethereum have been considered as commodities by the SEC, it isnt exactly the same for ICOs. ICOs, on the other hand, have been viewed as securities. This distinction matters since being considered a security means being subjected to the same regulations applied to different investment vehicles.
What this means is that there could potentially be a decrease in the number of ICOs in the coming months, especially in 2019.
Keep in mind that in the first quarter of 2018, ICOs have generated more funds than the entire 2017. In April, it was reported that ICOs were able to raise $6.3 billion which is equivalent to 118% of the value raised by ICOs from last year. But it seems that this could change soon.
John McAfee who used to be adamant about ICOs had a change of heart. He said that Those doing ICOs can look forward to arrest. He even added that It is unjust but it is reality. However, he did say that he would write an article on an equivalent alternative to ICOs in the future.
It also doesnt help the case of ICOs that there are so many dead tokens already. DeadCoins.com lists these dead coins and there are already around 800 dead coins listed on their website.
Stricter Rules for Crypto Exchanges
Apart from defining cryptocurrencies and ICOs as commodities and securities, regulatory changes are also needed in order to help prevent hacking incidences. When Mt. Gox incident happened in 2014 wherein 850,000 BTC were lost, it had significantly damaged investor trust among crypto exchanges. Unfortunately, four years later, this trend continues.
Just recently, in a span of less than two weeks, South Korean cryptocurrency exchanges were hacked, which resulted in Bitcoin and other digital currencies to tumble.
After the Coincheck hacking incident, it has shed light on the vulnerabilities and the lax practices among crypto exchange operators that make them prone to attacks.
Japans Financial Services Agency is currently imposing strict standards for crypto exchange operators to follow before they can operate in the country. A Japanese FSA official mentioned in April that We need to introduce a new perspective in reviews of registrations.
Currently, Japan is leading the way towards having a gold standard when it comes to regulating cryptocurrency exchanges.
Goodbye to Anonymous Coins
Another possible change in 2019 is the trading of anonymous coins. One of the biggest concerns on cryptocurrencies is the probability that cryptocurrencies can be used in money laundering and illicit activities. Japan Virtual Currency Exchange Association, which is a self-regulatory body, prepared new rules that will prohibit both insider trading and would ban anonymous coins such as Monero and Dash.
Institutional Investors are Coming
It is apparent that there is interest by institutional investors in the crypto market. What institutional investors can do is bring a serious amount of money in the crypto market.
For instance, Goldman Sachs has funded Circle, which is among the best-funded blockchain startups. It facilitates $2 billion in trades on their platform monthly. Circle has announced that it is making Circle Trade which can allow investors to place high frequency and block orders minus human intervention.
There are already exchanges preparing for the entry of institutional investors. eToro recently announced its over the counter trading desk in London that can cater crypto products to hedge funds and institutional investors.
But is it sure that institutional investors are going to enter by next year? It ultimately depends on how the regulatory climate develops in the coming months.
Conclusion
Will there be mass adoption? Or will major cryptocurrencies be able to recover from recent losses by 2019? These are things that are still unknown at this point. Though we cant predict the price of cryptocurrencies, it is apparent that crypto-mania is quite far from over. We can also expect a more mature market in the coming months as regulatory changes are shaping up, putting an end to the Wild West days of the crypto market.