Telecommunications giant Verizon on Wednesday officially unveiled a low-latency service linking New York and Chicago. The offering is targeted at global banks, hedge funds, market makers, pre- and post-trade service firms and money managers.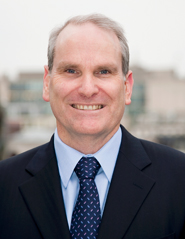 The new system uses optical technology from network specialist Ciena to send signals round-trip between New York and Chicago in as little as 14.5 milliseconds. Verizon said the system is designed to be a secure, reliable high-speed path between the two cities, one of the world's busiest financial trading routes.
Jim Anderson, a product manager with Verizon, said latencies will vary on a connection-by-connection basis. But one benefit for customers is they will have real-time monitoring of the round-trip delay. Then if customers see speeds drifting downward, they can contact Verizon, and it will attempt to fix the problem as soon as possible, he said.
The Chicago Board Options Exchange recently announced that it will move its matching engine to Secaucus, N.J. later this year, eliminating the need for a high-speed New York to Chicago line to connect equities and options. However, there are still plenty of trading strategies that need a low-latency connection between the East Coast and the Second City, according to Steve Woodyatt, chief executive officer of Object Trading.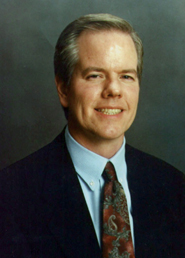 "It's more than just equities-options markets that use that," Woodyatt said. "There are the people who trade the futures against the options and the cash equities, and there is also a big cash market presence in Chicago, and they will always need to use the spread."
But one Chicago-based trader questioned how long optical cables will be able to offer competitive latencies. He said the most latency-sensitive high-frequency traders are using microwave transmission systems rather than relying on physical cables.
Verizon's Anderson noted that in addition to being prohibitively expensive for many firms, microwave connections can experience interference from weather. He said while many firms are willing to pay top dollar to use microwave transmissions, others will want to use cheaper cable connections either as their primary connection or as a backup when microwave connections go down.
Anderson added that Verizon's cable is at least 50 feet away from other cables linking New York and Chicago. He said 50 feet is the maximum reach of a backhoe, so if construction takes out one connection, the other will likely remain.
"We fully understand that a number of our customers will probably already have a solution provider that's providing them with a latency path," Anderson said. "Prior to Verizon entering this market, for the majority of customers out there, they really didn't have a good backup solution."
If a firm loses its primary link, Verizon can provide a low-latency connection so trading can continue without a hiccup, according to Anderson.
"Verizon's very comfortable being a secondary provider," he said. "We love being first, but we're good with being second."