The rise of SPACs (special-purpose acquisition companies) has brought attention to a set of data points unique to SPACs that are needed to make an investment decision, said Rusty Szurek, Founder of InsiderScore.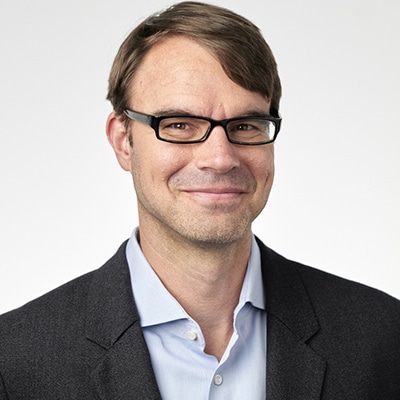 "While the flood of SPACs is settling, there is still sufficient volume to warrant the need for more valuable, trustworthy intel on their lifecycles," he told Traders Magazine.
Szurek said that key data about SPACs – from important dates to backer information to post-deal earnouts and lock-ups – is buried in unstructured and often non-tabular SEC filings, making extraction of this information a time-consuming effort.
"Multiply that by the sheer number of SPACs that have come to market and the need for a tool like our SPAC database becomes apparent," he said.
On December 14, Verity, a provider of research management software, data, and analytics that was formed as a result of the strategic merger between MackeyRMS and InsiderScore, launched a new SPAC dataset, which covers over 1,200 SPACs dating back to 2017.
The dataset is powered by VerityData, part of the Verity Platform.
According to Szurek, Verity's new SPAC Database has the most comprehensive SPAC data available – 100+ datapoints of the entire SPAC lifecycle.
"This intelligence is highly structured so that our customers can easily stay on top of meaningful SPAC activity and accelerate post-merger analyses," he added.
"Our SPAC offering ties seamlessly into our other filings-based datasets so investors can follow SPACs through their mergers, public listings and well beyond," he said.
With the most essential intel on SPACs now readily available, investors can turn SPAC data into actionable insights, Szurek said.
"To make things easier, we've built customizable alerts and reports with the information that matters most to them, meaning they'll need to spend less time sifting through data to find the insights they need," he added.
Verity's SPAC screening tools allow investors to quickly sift and sort SPACs based on a number of key metrics to easily surface new SPAC ideas.
Szurek explained that Verity's alerting and email capabilities push all the important updates in a SPAC lifecycle and key context about those updates directly to investors allowing them to track and analyze their SPAC ideas through every phase of the SPAC process.
Verity is a provider of research management software, data and analytics to more than 350 institutional investors globally.
The SPAC Database is one of the numerous datasets to be made available by Verity in the coming months.
"This next year will be an acceleration year for us at Verity," Szurek said.
"The SPAC Database is one of many we'll be releasing in the coming months including Lock-Ups and IPOs, in addition to more robust integrations within the Verity Platform – combining research management workflows with the datasets that our customers use most," he concluded.