The United States will move ahead this fall with standard identifiers for counterparties, even though a global agreement on such a system has been pushed back a year, a senior regulator said at the Securities Industry and Financial Markets Association Tech Leaders Forum in New York on Tuesday.
Commissioner Scott O'Malia of the Commodity Futures Trading Commission said the U.S. government is going forward with Legal Entity Identifiers (LEIs) for trades of all securities—including equities and options as well as futures—despite global LEIs being put on the back burner.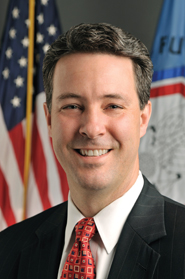 "By September this fall, all of this stuff, mandatory reporting, etc., will begin," O'Malia said. "An LEI is feasible, and the sooner we implement it, the better."
LEIs will provide standardized IDs for all counterparties, so both firms and regulators can keep tabs on risk. Major regulators from around the world have agreed to a common system of using alphanumeric codes as LEIs, but governance issues have delayed implementation of a global system.
According to O'Malia, the holdup is coming from the public sector, as national regulators have brought up numerous concerns about how to best handle implementation and better monitor systemic risks. He said it's taking a lot longer to integrate these issues than anticipated, but delays in global implementation should not prevent the U.S. from mandating the system on its own.
He stressed that any system the U.S. implements will be compatible with global standards, once they are agreed to and released.