A senior U.S. exchange official predicts a push in Europe for a transaction tax will go nowhere.
Eric Noll, a Nasdaq OMX executive vice president in charge of U.S transaction services, told an industry gathering on Wednesday that a tax on trades would ultimately be rejected by government officials in both Europe and the U.S.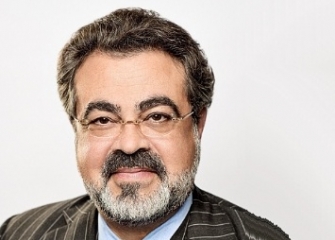 "I don't think it will happen in Europe and I don't think it will come to the U.S.," Noll said at a regulatory conference sponsored by the Securities Industry & Financial Markets Association in New York. "Nobody wants to impinge on capital formation."
A trading tax is being pushed by the finance ministers of Germany and France as a way to charge Europe's banks for all the bail-outs they've received. The ministers have stated they would propose the tax at the annual G-20 summit in November.
It is the second year in a row the Europeans have tried to win approval for a tax at the G-20 summit. Last year, in Toronto, the Europeans tried to enlist support for a global tax, but failed.
The proposal this year is limited to the markets of the European Union. Still, a crucial player, Great Britain, has already vetoed the idea. That won't help Germany and France. Any tax, analysts say, needs widespread support, or else traders will simply move their business to non-taxing jurisdictions.
Noll said that based on past discussions in Washington with regulators and members of Congress over attempts to introduce a tax in the U.S., the idea never gained ground. "Our regulators ultimately believe that to tax the process of transactions that help form capital does not make sense for competitive markets," Noll said.
The exec is not the only exchange official to discount the possibility of a trading tax washing up on these shores. Bill O'Brien, chief executive of Direct Edge, also speaking at the SIFMA conference, pooh-poohed the idea. Still, he noted the popularity of a tax. "It's the Rasputin of ideas that you just can't kill," O'Brien said.