Against a bleak backdrop of declining volume and rising off-board trading, the third- and fourth-largest exchange operators announced a merger this year.
BATS Global Markets and Direct Edge Holdings will combine their four exchanges under one umbrella, creating an organization that will rival leaders Nasdaq OMX Group and NYSE Euronext in terms of market share.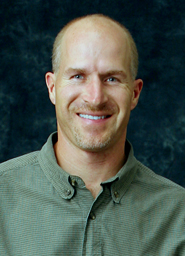 We plan to leverage our combined resources to create greater market efficiencies for the entire trading community, BATS chief executive officer Joe Ratterman told Traders Magazine after the announcement. We believe there are many synergies to be realized by bringing our businesses together, which in turn will benefit our customers.
Ratterman will become chief executive of the combined firm, while his counterpart at Direct Edge, Bill OBrien, will become president. The deal brings together BATSs 164 employees with Direct Edges 135.
Based on data for a recent week in November, the four exchanges of the combined organization will control about 20 percent of total volume, roughly the same as the three exchanges owned by Nasdaq and the three operated by NYSE Euronext.
At least one analyst calls the merger a positive development. Sayena Mostowfi, a senior analyst at Tabb Group, cited better technology, a more diverse customer base and global reach as attributes of the combined firm.
Mostowfi takes the long view, noting that exchange and ECN mergers are par for the course. Island ECN merged with Instinet in 2002. The New York Stock Exchange merged with the Archipelago Exchange in 2005. Nasdaq acquired the Philadelphia and Boston exchanges in 2008.
Its not a big surprise that people would find synergies, she said. That they are a stronger force together than apart.
The BATS and Direct Edge CEOs expect some of that synergy to be found in the business of selling market data.
The structure for market data consumption in this industry is really about 40 years old, OBrien told Traders Magazine. The legacy exchanges have had data products where consumers are paying the same rates month after month after month. Thats despite the fact that the relative value of that content continues to go down and the cost of producing the data also continues to go down.
He added: When you put the two companies together and realize they have a content set that is bigger than Nasdaqs, you significantly accelerate the ability to bring competition to that market. You significantly expand the content choices available to the end user and lower his costs at the same time.
The merger will allow BATS and Direct Edge to lower their costs as well. All trading will migrate to BATSs platforms, and support will be streamlined. Well certainly consolidate some of the operational backbone, OBrien said. Youre not going to have four groups of people running all four exchanges.
More efficiency may be warranted.
Both BATS and Direct Edge are privately held and dont make public their financials, but industry volume and exchange market shares tell a grim tale. Average daily volume has dropped 20 percent over the past two years to around 6.2 billion shares. At the same time, off-board trading has grown from about 29.5 percent to 36.5 percent of total volume.
During this period, BATSs market share trended down, while Direct Edges stayed the same.