Twenty seventeen and 2018 were wild years in the crypto world. The number of ICOs exploded and with it the number of altcoins. As of this summer, there are over 2000 cryptocurrencies available. However, many of the new altcoins are weak in terms of creativity and vision. Ive been tracking ICOs for the past two years and have seen a lot based on recycled technology and unworkable ideas. This, along with thelow success rateof startups in general, suggests that many if not most of the new altcoins dont have a future.
Before investors start to panic its important to remember there are some altcoins that will survive and thrive. Below is a list of 10 I think have the best chance of generating profit next year.
Note:Ethereum is not on the list because I dont see it as an altcoin. I think Ethereum will survive as a store of value along with Bitcoin!
EOS
EOS addresses some shortcomings of the Ethereum Network. For instance, to develop a dApp on Ethereum you need to use Solidity, a programming language for smart contracts. The need to know Solidity is a barrier to the use of the Ethereum Network. EOS overcomes this by providing services to developers, including database and account management services, which do not require programming knowledge.
EOS has other technological strong points as well. For instance, it is fast and morescalablethan Ethereum. Where the Ethereum Network requires users to pay gas to use the network, transactions on the EOS blockchain are free. EOS also has huge and enthusiastic community support, and for good reason. The coin is not mined. Rather, block producers are voted in by the community. Finally, EOS recently completed a successful token sale and has the capital to develop its full potential. For these reasons, I am confident EOS will be a profitable investment in 2019 and beyond.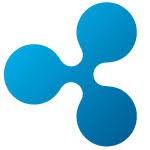 Ripple?-?XRP
Ripple is the third-largest cryptocurrency by market capitalization after Bitcoin and Ethereum. It is a venture-backed startup that never held an ICO (which is the main reason why the SEC will never declare it a security). Ripple offers a global financial settlement service for banks that lets them transact directly and instantly across national borders. Thus, Ripple is oriented to large institutions instead of individual users. Its goal is to give financial institutions an easy and reliable solution for cross-border payments. It has already partnered with largebanks around the worldand more financial institutions are moving to adopt the Ripple protocol. This institutional support and the fact it is safe from SEC regulation are why I believe XRP will survive the altcoin bloodbath.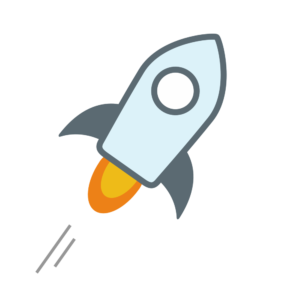 Stellar?-?XLM
Stellars goal is providing a fast, efficient, and inexpensive service to individuals for cross-border payments. Unlike XRP, Stellar is geared to individuals, not large institutions. Companies like Paypal currently dominate the online payment sector and charge around 5% in fees per transaction. In contrast, Stellar offers 5 second transaction speeds and extremely low fees (e.g. the Tempo remittances dApp running on the Stellar blockchain can process600,000 transactions for 0.01 USD). Importantly, Stellar is it does not use proof of work verification, which means it doesnt have to deal with the energy consumption issue plaguing Bitcoin (instead of PoW it uses theStellar Consensus Protocol). Finally, Stellar has established several partnerships with large tech companies, including IBM. I think Stellar represents a solid investment.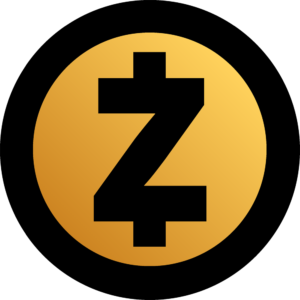 Zcash?-?ZEC
The morality of darknet markets is not an interesting debate to me. However, the fact ZEC is secure and sought out by people who want their purchases to remain private adds value to the coin from an investment perspective. This value will only deepen as darknet markets continue to grow. The Zcash dev team also recently publishedtechnical improvementsthey claim will reduce the memory consumption of transaction privacy by 98%.the Coinbase blog also recently mentioned Zcash as having great potential.
0x?-?ZRX
Many are aware of the recent explosion in the number of decentralized cryptocurrency exchanges. Decentralized exchanges are built with the 0x protocol, which is an open protocol allowing ERC20 tokens to be traded directly on the Ethereum blockchain. This alone make 0x a promising investment. It has also hit a majority of milestones in its road map and was built through several libraries to ease its way into the developer community. It was mentioned on the Coinbase Blog recently as well. For these reasons, Ox is a good investment this year.
Basic Attention Token?-?BAT
BAT was founded by a team of highly regarded people with a lot of experience in the tech world. The token is a unit of account between advertisers, publishers, and users. Synonymous with BAT is the Brave browser, which integrates with the BAT token. The browser can repel malware and protect the privacy of users while they surf the web. TheBAT whitepaperbanks on the fact users will welcome a browser that blocks trackers and ads that sell their personal information. I would tend to agree. This is why I think BAT is likely to be a good long term investment.
Tron?-?TRX
TRX will be a controversial pick for some. Why add it to the list? TRON recently bought BitTorrent. This acquisition will mean big things if TRON can develop more secure and decentralized torrenting methods in the future. For instance,a major innovation would be to distribute file parts across a network and recombine them for user downloading, especially if this included first come first save placeholder-styled downloads.
Other points in TRONs favor are that TRX is one of the few ERC20 tokens to make it to MainNet. The fact its chain is actually running is also something. TRON has over300,000accounts so far. Though still much less than the Ethereum Network, the growth is impressive. For these reasons, TRX is an altcoin with a solid future.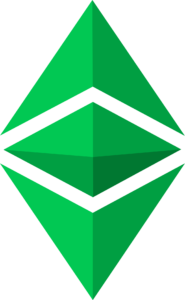 Ethereum Classic?-?ETC
ETC could be poised to survive for one major reason: Ethereum is moving towards a proof of stake system. Some people will undoubtedly want to use ETC over the new protocol because they prefer proof of work consensus. Coinbase also recently added ETC, which is a good sign this coin isn;t going anywhere soon. For these reasons, Ethereum Classic is a good investment.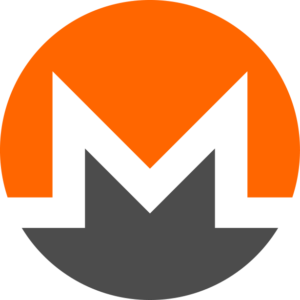 Monero?-?XMR
Monero is a privacy token and the preferred coin in darknet markets (which is likely why Coinbase wont be adding it any time soon). It has solid transaction schematics that involves ring signatures and stealth addresses created on an ad hoc basis to keep transactions private. Monero also runs on a proof of work verification standard similar to Bitcoin. PoW means there will always be a value behind XMR, even if only the cost of energy. Finally, Monero has a strong base of community support because it was founded on principles of privacy and decentralization. These values are central to the original cryptocurrency concept. This is why I think it is a good long term investment right now.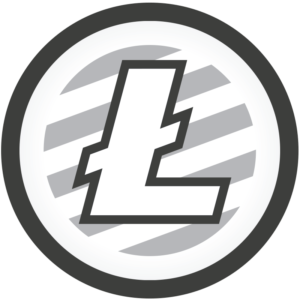 Litecoin?-?LTC
Litecoin was founded in 2011 and has become a Bitcoin alternative with a top 10 market cap of over 3 billion USD. LTC took key features of Bitcoin and improved upon the technology. Some differences between Bitcoin and Litecoin are the total supply, which is 84 million compared to Bitcoins 21 million. The average mining time of a block on the LTC blockchain is 2.5 minutes while it is 10 minutes for BTC. LTC is also one of the big four on Coinbase. For these reasons, I think Litecoin will survive the altcoin bloodbath.
Full disclosure – The author owns LTC, XRP, EOS and TRX.